Mount Pleasant got things started. Kannapolis continued the celebration over the weekend and now it's time for the Town of Harrisburg's annual July 4th Celebration.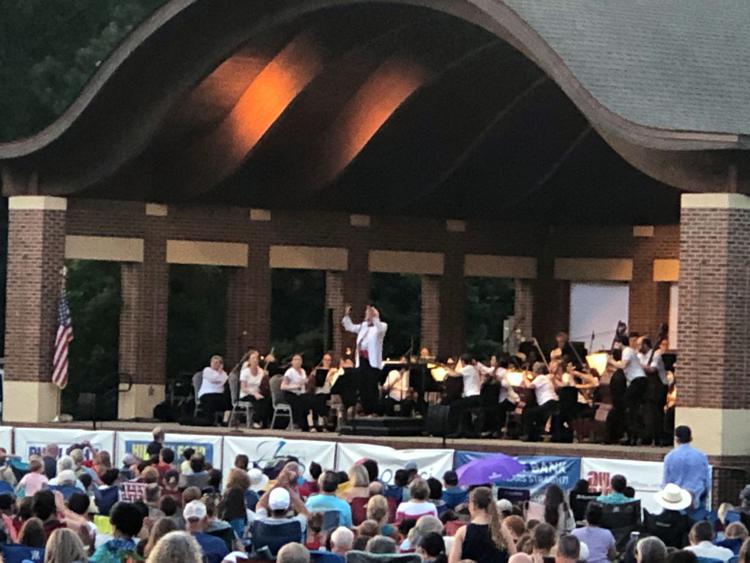 The town will host two days of fun at Harrisburg Park, 191 Sims Parkway today, July 3, and Thursday, July 4. The annual event will include food, entertainment and two nights of fireworks.
The parade down Highway 49 is set for 9 a.m.
The Harrisburg July 4th Celebration Parade is one of the largest and most well-attended parades in the area. Folks line up along Highway 49 to see the array of military and non-military floats, businesses, walkers, bands, performers, equestrian groups and fire trucks that participate in the parade annually. The Harrisburg July 4th Parade is also televised on Cabarrus County Channel 22.
The parade beings at Captain Steve's in Harrisburg and travels north down Highway 49. The parade will end at Robinson Ave.
4-10 p.m.: Amusements open. The Mayor's Invitational Cornhole Tournament is scheduled for 4:15 p.m. This event is by invitation only.
Hip Pocket Band is set to perform at 6 p.m.
Opening ceremonies, including the mayor's welcome, National Anthem and recognition of the parade grand marshal will be at 8 p.m.
Refuge "The Ultimate Tom Petty & Heartbreakers Experience" will perform from 8:30-9:30 p.m. and then again after fireworks from 10-11 p.m.
Fireworks, which the town promises will be twice as big as last year, are scheduled for 9:30 p.m.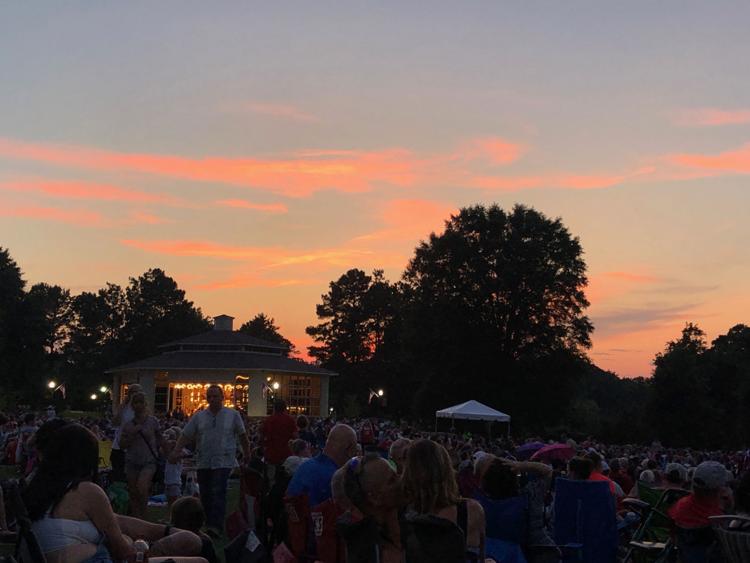 A combination of rides and inflatables will be at the event. There is a fee for tickets to ride the amusements. Tickets vary per ride (2-4 tickets per amusements).
Ticket prices are $1 per ticket or $15 for 20 tickets. Cash and credit/debit cards are accepted for payment for tickets. No refunds.
Ticket booths are located in the brick concession stand on Field #1 and in the information/ticket tent on Field #2 - both at Harrisburg Park. Please visit the ticket booths for a listing of rides and tickets required per ride. Tickets purchased on July 3 may be used on July 4.
Wristbands will also be available for purchase for the amusements. Wristbands are $25 for two days of all you can ride or $20 for one day of all you can ride.
The town encourages families to bring their lawn chairs and blankets.
No coolers, pets or alcohol is permitted. Harrisburg Park is a tobacco/vape/e-cigarette free park.
Due to the volume of people who attend the event, the decision has been made to not allow visitors to the event to park inside Harrisburg Park. All visitors will be directed to park off Z-max Blvd in Harrisburg, included all handicapped parking. Golf cart shuttles will be provided for those that need assistance to and from Z-max Blvd. into Harrisburg Park. Parking attendants will be on site to ensure smooth parking access and minimal congestion when exiting.
Once parked on Z-Max, Harrisburg Park is just a short walk up the hill into Harrisburg Park. Z-Max Boulevard is located off Highway 49 in Harrisburg, between Morehead Road and Interstate 485.
Additional event parking is available at Harris Depot Park - 6960 Harris Depot Rd., Harrisburg NC 28075. All parking is first come first serve. Several local businesses and churches allow event parking such as Harrisburg United Methodist Church (Thursday, July 4th only), Captain Steve's Restaurant and Providence Baptist Church.
The fireworks will be shot from the lawn next to the overflow parking lot in Harrisburg Park.
If you have questions or need more information, please call Harrisburg Parks and Recreation at 704-455-7275.