The 55 members of cfa Academy's Class of 2019 celebrated completing four years of high school during a commencement ceremony on Friday, May 24.
Staff said out of those 55 graduates, 30 were honor graduates which means they maintained an A average throughout their high school careers and two graduated with an associate of arts degree.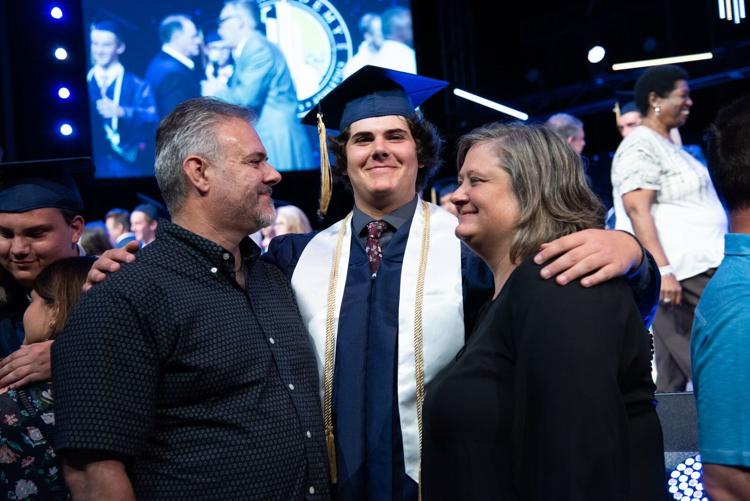 The Salutatorian was Jolie Peña of Concord who will be attending Liberty University in the fall. She is the daughter of Corey and Lois Peña.
The Valedictorian was Brooke Hall of Concord who will attend UNC-Chapel Hill. She is the daughter of John Hall and Korrie Hetu.
The commencement address was given by Pastor Justin Simpson, a 2007 graduate of cfa Academy. He serves as the youth pastor of cfa Church and is a former cfa Academy teacher.
Graduation began with a time of worship that was led by Seniors Sarah Ann Burke and Ivana Muñoz and concluded with a time of prayer with families and graduates that took place right after the awarding of the diplomas.