It might be hard to imagine what traffic is going to look like when all the projects currently underway are completed.
This week's Friday Five will again deal with mostly traffic issues.
Remaking Old Charlotte Road and N.C. 49. –Don Smith of Harrisburg asked us about this intersection: "This intersection is one of the best managed ones that I drive thru regularly. I believe that there is a camera system that interacts with the traffic lights and it really helps to keep the traffic flowing," Smith said in an email. "Tell me that I am wrong, but it appears that there will no longer be the ability to go straight across 49 to the other side of Old Charlotte Rd. It appears that the State in its infinite wisdom is going to make this intersection into one of those that you can only turn right or left, go 100 yards, come to another traffic light and make a U-turn. I can only guess at how many school bus drivers will have kind words to say about this design."
You are correct Don. A large crew of workers was there Thursday continuing the work on the intersection.
The plan is to eliminate traffic going straight across and left turns from Old Charlotte. You will have to turn right and then make a U-turn down the hill and then come back to the intersection to go right toward Rocky River Road or continue north toward Central Cabarrus.
There is another U-turn just before the railroad bridge to allow folks on the other side of 49 to cross over toward Jackson Park or to continue toward Harrisburg.
It appears the U-turn will have flashing caution lights at least part of the time. If so, I believe there will be problems. Traffic is too fast on N.C. 49 and it will be difficult to squeeze in between the speedsters.
It might be another good spot for a speed trap like Concord Police have on Concord Parkway up near Kiser's Christmas tree lot.
The intersection will have a partially lowered island that will allow emergency vehicles to make left turns.
Will the infinite wisdom move to Cannon Boulevard? Tim Vaughn with Hilbish Ford mentioned to us the intersection of Cannon Boulevard/U.S. 29 at Virginia Street.
Vaughn said there was a serious accident there in the last couple of weeks.
"Lucky no one was killed," Vaughn said. "We need a stop light or at least something - not to mention the upcoming traffic increase as the apartments are finished and will add to the congestion."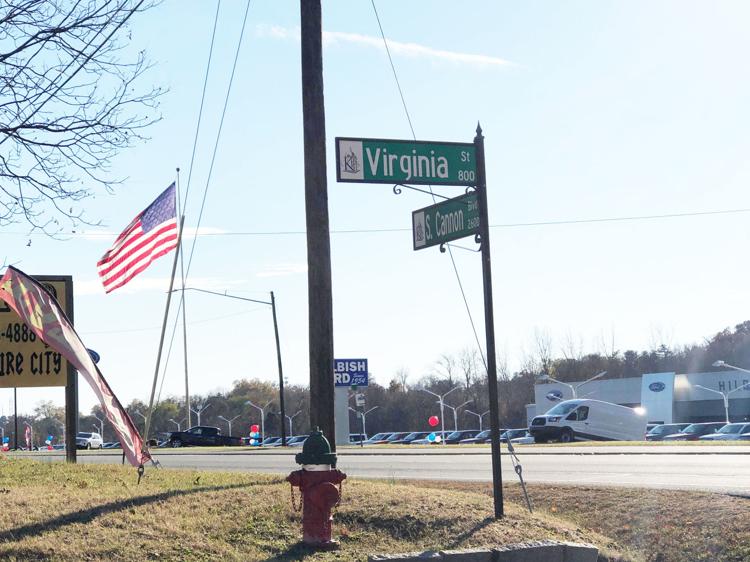 The whole stretch of Cannon Boulevard is filled with similar intersections with few signal lights. There is always somebody who wants to turn left or to dare to dash across to the other side.
This is just speculation, but I think if NCDOT does anything they will stop most of the left turns and straight across traffic on Cannon Boulevard, similar to what is happening at Old Charlotte and 49.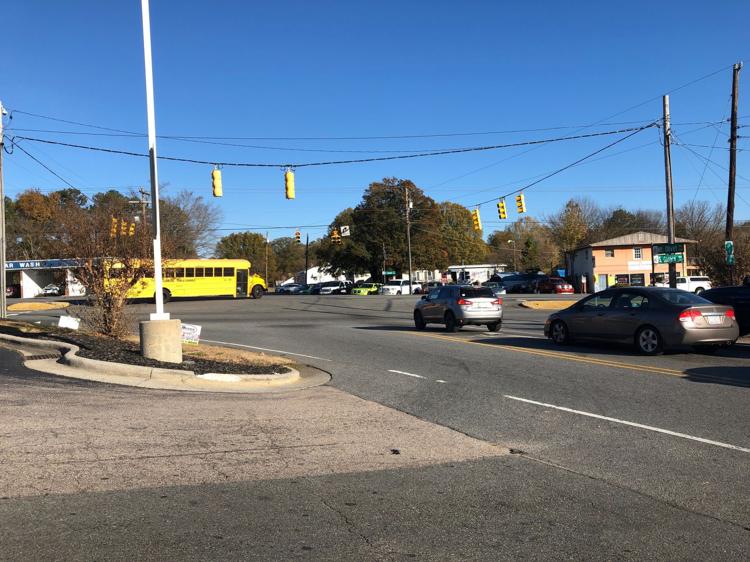 I think the bigger issue for traffic safety is Cannon at Mt. Olivet Road.  There is heavy traffic, lots of congestion and it's probably only a matter of time until there is a serious accident there.
I feel bad for the Habitat Restore because so many drivers cut through its parking lot.
Lack of S&D sidewalks not part of incentives. A week ago I ranted about S&D Coffee and Tea's failure to put sidewalks in front and alongside of its Concord Parkway/Rock Hill Church Road facility.
Apparently the sidewalk waiver was not part of the economic incentives package for the company's expansion.
Former Concord Mayor Scott Padgett said the incentives were for new equipment at another S&D facility. He wasn't sure why sidewalks weren't required but speculated that the project on that site might not have reached the level of renovation to require compliance with the sidewalk rules.
"The City (of Concord) didn't excuse the building of sidewalks as an incentive," Padgett said.
State wants to boost corporation incentives. The N.C. General Assembly already cut the corporate income tax rate to 2.5 percent and there's a push to cut it even lower.
The citizens were told and sold the idea that lower taxes for the corporations would mean more business for the state. There's probably some truth to that, but was it does is shift the tax burden to individual taxpayers.
The latest push for greater incentives comes as Wake County failed to get the Amazon second headquarters. The next target is a big Apple project.
State leaders say it's not quite big enough (maybe 5,000 jobs) to get the big incentives like Amazon would have gotten. So now they want to lower the threshold so the Apple project would fit.
My personal feeling is we're doing enough already. What's the benefit to us? More traffic and more newcomers.
The exception should be if Apple or fill-in-the-blank company wants to come to Lumberton, Whiteville or some other poor community in our state, then yes, give them even more incentives. But for Charlotte, Raleigh, Concord and other thriving communities, we're doing enough. Are we filling the jobs we already have?
Hypocritical cash grab. MGM Resorts is now the official gambling industry partner for Major League Baseball. MLB joins the NBA and the NHL in partnering with the MGM Resorts.
Hypocrites! They keep Pete Rose out of the Baseball Hall of Fame because he gambled on baseball and now Commissioner Rob Manfred and his billionaire buddies are making a cash grab for the gambling money.
The MGM CEO and others say baseball is perfect for gambling. Gamblers can wager on the next pitch, the next batter, the next inning. Will the batter get a hit, double, triple, home run, strike?
Before MLB takes a dime of this tainted money, they should put Pete Rose in the Hall of Fame.
These are some of his Hall of Fame numbers: 4256 hits (all-time leader); .303 career batting average with the batting titles; 17 times an All-Star; played on three World Series champions (the MVP in 1975 Series).
How dare they keep Pete Rose out of the Hall of Fame!