Let's go back and forth a bit from the past to the present and look toward the future in today's Friday Five.
Downtown Kannapolis rubble.
Buildings in what used to be called Cannon Village were being reduced to rubble this week when I visited the N.C. Research Campus.
What we called "steam shovels" as children were busy knocking down the brick buildings and scooping the debris into piles to be hauled away.
Kim and I moved to Cabarrus County in 1983. We loved the Christmas lights in the village and being able to shop there.
Back then you knew that you didn't want to be in that part of Kannapolis at shift change. Thousands would pour from the gates of Plant 1 and fill the streets and sidewalks.
That will never come back, but someday maybe a few thousand will spill into the streets after the final out of a Kannapolis Intimidators game. I'm betting a name change is coming too, so it might not be the Intimidators.
It's a pretty emotional time in Kannapolis. The rah-rah city council and officials plus their supporters are really excited and anticipating great things.
The old-timers are skeptical. It's easy to understand. They've seen almost nothing but decline in the past 30 years. To be fair, there is modest success at the NCRC, but the part they didn't tear down then was declining rapidly.
Something had to be done. It's a bold move for Kannapolis.
Once again I will say this to the City of Kannapolis, "Don't cut corners like you did with the current ballpark."
Right now it's sad. Let's hope it turns out well.
At least they haven't torn down the Dale Earnhardt statue. Join me in leaving three pennies on the heavy right foot of the Intimidator. The city might need the money if this doesn't work.
Project Baseline nearing finish line for new sign-ups.
I was in Kannapolis Wednesday for my annual visit for Project Baseline. The M.U.R.D.O.C.K. Study is working with the long-term medical study.
It's an interesting mix of players: Duke and Stanford are involved along with Verily, a Google company.
They do all kinds of tests and ask lots of questions. They pay you too. I would do it without the pay but the money is nice.
They hope to create a roadmap for human health, looking at all systems and how things are all interconnected. Here is one of their slogans: "We've mapped the world. Now let's map human health."

Participants wear a study watch that tracks a lot of different things including activity, heart rate, temperature, and sleep (coupled with a sensor that fits under your mattress). Once a day you press a button on the watch and it takes an electrocardiogram.
You dock the watch to charge it and then it transmits the information to the researchers. It's great technology and improving all the time.
As usual I am a troublemaker. This time it's my sweat that's causing the problem.
It started out with beads of water under the crystal of the watch. I put it in a bag of uncooked rice and it cleared up the first couple of times, but later it got worse and eventually the watch came apart.
Project Baseline sent me another one. The next generation was supposed to be more water resistant. For most people it worked. Guess what? Mine has sweat under the crystal and shut down on me the day of my annual visit.
I'm sure the next one will be better. This is cutting edge stuff.
The window in one of the interview rooms at the NCRC office has a beautiful view of downtown Kannapolis. You see the Research Campus, the hole where the ballpark is being built and a bit of the rubble.
Kannapolis is certainly a city of high contrast. Depending on your viewpoint, the future is bright or it's all going to pot.
'The times they are a changin''
Normally sports media all around the country are getting ready for the NASCAR Media Tour to roll into the Charlotte area. For the first time in many years, there will be no NASCAR Media Tour.
It was a chance for sports reporters, photographers and editors to talk racing with the drivers and players in the sport without the pressure of getting ready for a race.
For media like the Independent Tribune, it gave the opportunity to have interviews, photos and stories that you could use for weeks or months into the season.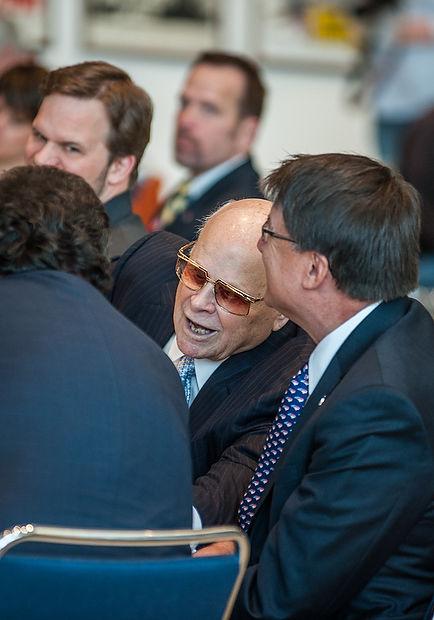 For the sport, it was a build up to the season. For the fans, it was a chance to get a dose of racing up close with their heroes and villains.
Most of the media who covered it, loved it. Most of the drivers seemed pretty excited and engaged.
I haven't heard an exact reason why. My guess is no sponsorship to pay for the festivities.
It's sad. A few years ago NASCAR was arguably the number 4 professional sport in America behind the NFL, NBA and Major League Baseball. Hockey has passed it and soccer is banging on the back bumper. They say eSports is going be bigger. Video games make me nauseous.
Is NASCAR hoping for gambling to save the sport? That is really a sad question.
Credit where credit is due.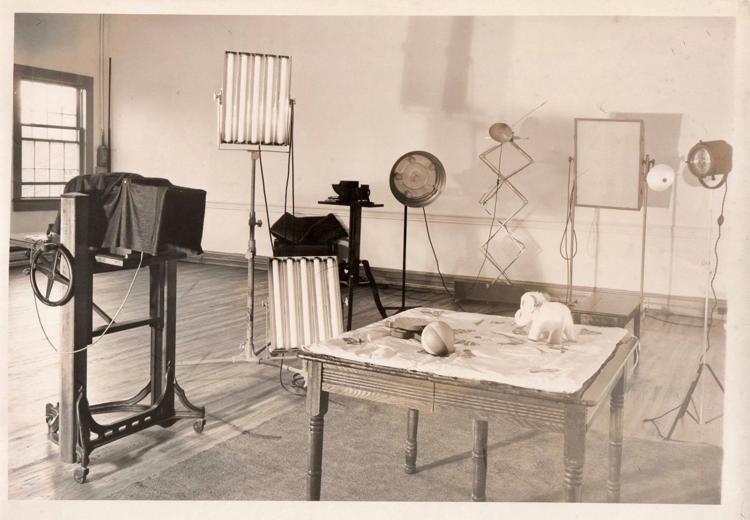 An old photo by Healy and Foye Jones from 1943 produced an interesting phone call this week.
Martha Sisk of Fayetteville knew the photo given to us by Mike Anderson was of her mother and father's studio in 1943, before Lawson Bonds took over the space later. Her parents took the photo.
Our credit line in the paper said, "Courtesy of Michael A. Anderson Photography." Mike wasn't trying to take credit for the photo.
Healy and Foye Jones were photographers in Concord and maintained the studio for a few years before Mr. Jones' untimely death. Mrs. Jones moved the studio to their home to save the cost of the office rent.
Over the years Foye Jones took many beautiful photos while raising three wonderful daughters. Sarah Jones and Mary Widenhouse still live in the area. Sarah worked for the Independent Tribune and The Concord Tribune for many years.
Sadly thousands of Foye Jones' photos were thrown away in 1980 after her death.
"We really didn't know what to do with them and didn't have any place to keep them," Mrs. Sisk said.
If you run across one of the Jones' photos, we would love to share them with you and with her family. I know there are some out there.
A model for Montgomery Ward.
Judith Little said an old photo published back in May was actually her. Back then Judy was going by the name of Judy Helms. She's since gone back to her maiden name.
Judy worked in the Fashion Department at Montgomery Ward, which can be seen in the background.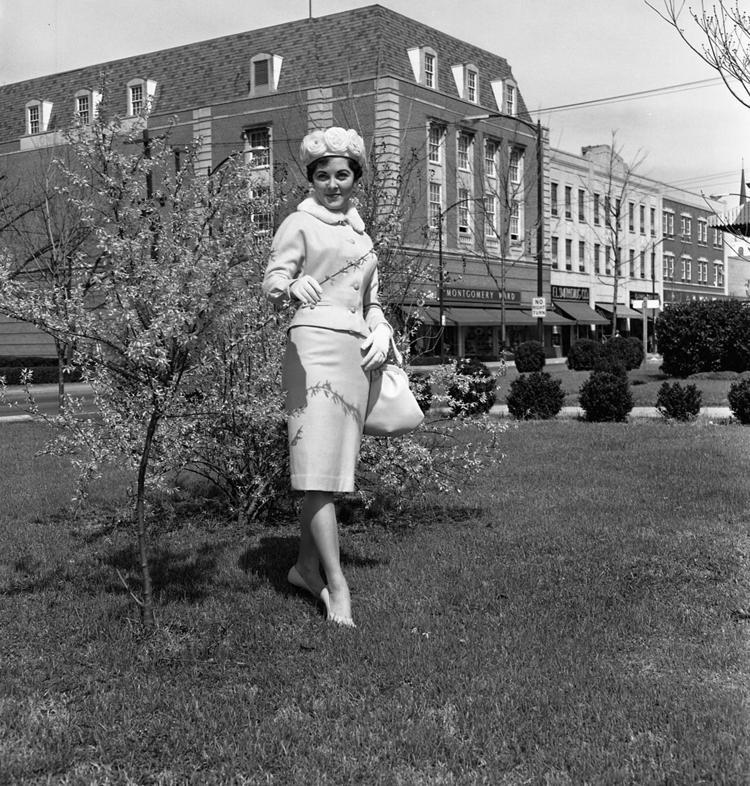 One of our readers thought it was her aunt, Ruby Horton Taylor (maiden name, Ruby Jane Barbee).
Ms. Little has been in the newspaper several times over the years and even worked here for a few years.
"When it comes to Kannapolis, I have a lot of tales to tell," Little said.
One was for alerting a family of a fire at their home in Car Town. The lives of three children were saved that morning by Little who was delivering the paper.
Another time was the grand opening of Zayre's on Cannon Boulevard. She was in the ribbon-cutting picture, pregnant with her son, Phillip who was born in July, 1969.
"I looked like a baby elephant," Little said.
Judy Little, who lives in "Frog Hollow," has a lot more stories to tell. We'll ask her for a few more one day.