Campaigns are in full swing and early voting for the Nov. 6 election is less than two weeks away. What better time to get out some information about when and where you can vote.
Our friends over at Cabarrus County put this Friday Five together:
Voter registration. If you've never registered to vote (or you need to make changes to your voter registration) and you would like to vote on Election Day, you must register. Stop by the Cabarrus County Board of Elections Office (369 Church Street N, Concord) by 5 p.m. on Oct. 12. The office is open Monday-Friday, 8 a.m.-5 p.m. Forms are available online at the Board of Elections website.
Early voting. Take advantage of short wait times and location choice during early, or one-stop, voting, Oct. 17 through Nov. 3. Those not registered to vote can register and vote on the same day at any early voting polling locations.
There are two new locations this year. Harrisburg Presbyterian Church replaces the Harrisburg Branch of the Library and the Kannapolis Train Depot replaces The Cabarrus Bank Building.
Early voting locations and times are:
•       Cabarrus County Board of Elections (369 Church Street N, Concord)
Wednesday-Friday, Oct. 17 -19 7 a.m.-7 p.m.
Monday-Friday, Oct. 22 -26 7 a.m.-7 p.m.
Saturday, Oct. 27 9 a.m.-2 p.m.
Monday-Friday, Oct. 29-Nov. 2 7 a.m.-7 p.m.
Saturday, Nov. 3 8 a.m.-1 p.m.
•       Concord Fire Station #9 (1020 Ivey Cline Road, Concord), Harrisburg Presbyterian Church (4815 Highway 49 S, Harrisburg) and Kannapolis Train Depot (201 S. Main Street, Kannapolis)
Wednesday-Friday, Oct. 17 -19 7 a.m.-7 p.m.
Monday-Friday, Oct. 22 -26 7 a.m.-7 p.m.
Saturday, Oct. 27 9 a.m.-2 p.m.
Monday-Friday, Oct.29 – Nov. 2 7 a.m.-7 p.m.
Saturday, Nov. 3 8 a.m.-1 p.m.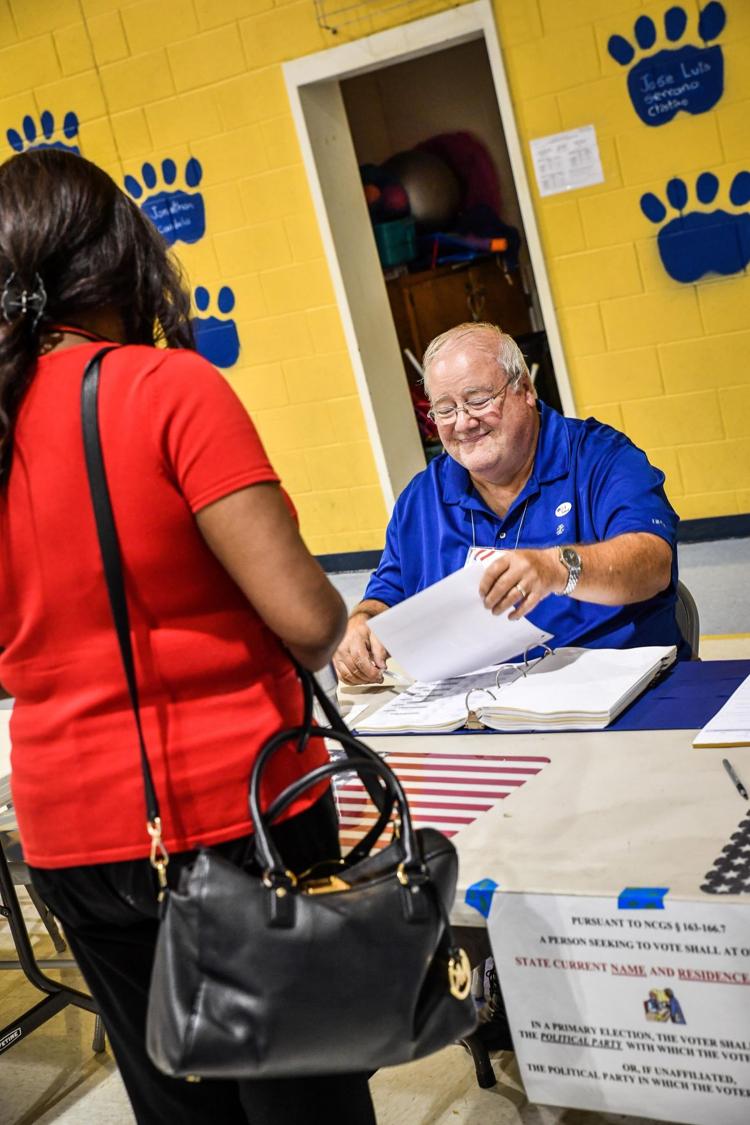 No Voter ID required. It is very important for every voter to understand that ID is NOT required for early or Election Day voting.
Important Election 2018 dates:
Oct. 12: Last day to register or change address (postmark/hand deliver)         
Oct. 17: One-stop voting begins
Oct. 30: Last day to request absentee ballots by mail
Nov. 3: One-stop voting ends   
Nov. 6: All absentee ballots due by 5 p.m.               
Additional options and information.
Voters must return absentee ballots to the Board of Elections by 5 p.m. on Tuesday, Nov. 6, or postmarked by Tuesday, Nov. 6, and received no later than 5 p.m. on Friday, Nov. 9.
On Election Day you must vote at your assigned precinct 6:30 a.m. to 7:30 p.m. To find your polling location, view the interactive app http://bit.ly/CabCoPolls.
The Independent Tribune election questionnaires have gone out this week to the candidates. We're only sending them to candidates in contested races.
Clerk of Superior Court Bill Baggs and District Attorney Roxann Vaneekhoven – you're off the hook with no opposition.
A handful of candidate forums have already been held. A video of most of the Cabarrus County Teachers United school board forum is available on the Independent Tribune website and elsewhere.
The teachers group sent out questionnaires to those who participated and we have posted those answers in a special elections section which and be found at www.independenttribune.com/news/election. We're told a handful of candidates in that crowded field are no longer campaigning.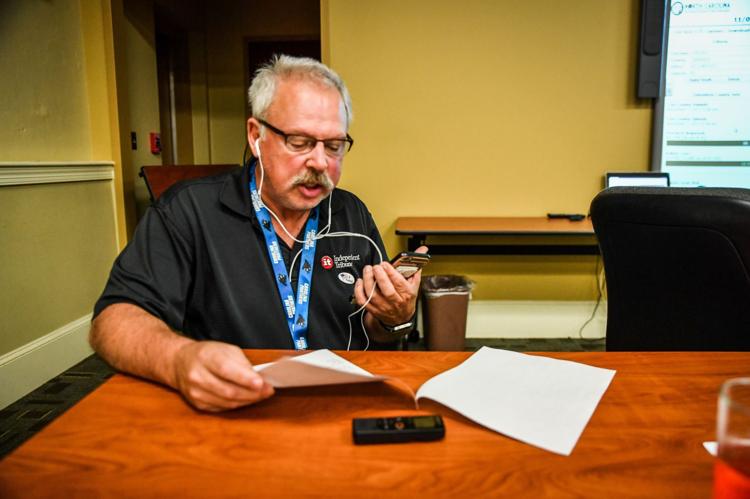 Personal opinion on politics
Most people seeking office mean well and are good people. Please find out which ones aren't.
My experience has been anyone with an ax to grind is potentially a problem. Save us all a lot of headaches and don't vote for them.
Our Cabarrus GOP Chairman Lanny Lancaster has been in the news for a social media post the last couple of days. Lanny you know better than to put crap like that out (see Thomas Mills column page 4A in today's edition). Your candidate President Trump calls it "fake news." Isn't your Facebook post just that? Sad.