Any way you slice it, business is booming in Cabarrus County.  This week we'll take a look at some of the raw numbers from 2018.
The biggest construction year in Cabarrus history. Cabarrus County issued 3,767 building permits in 2018 for a total estimated value of $703.2 million, according to the reports from the Cabarrus County Construction Standards Office.
That is the biggest year ever for construction in the county, surpassing the 2016 total of 3,283 permits for $620 million.
The biggest permit of the year was $39 million for the City of Kannapolis and the ballpark being built downtown.
The next biggest project for 2018 appears to be new buildings in the River Oaks business park at the corner of Poplar Tent Road and Derita Road. Multiple permits were issued totaling more than $20 million.
There are 60 pages of projects on the 2018 EDC Report, which is made up of commercial building permits issued. When I get time, I will wade a little deeper. I'm sure there's a lot of interesting stuff going on.
One that jumps off the page is the Depcom Power Inc. permit for the solar farm off U.S. 601. The value for that project was listed at more than $18.1 million.
Not everybody down around Midland was thrilled about this project. They wanted something that could produce jobs and more tax base. That's understandable.
But put yourself in that landowner's shoes too: how many years do you want to keep coming up with that property tax bill payment before you get some income?
At least they didn't build houses?!
Still a lot of houses being built. There were 1,694 permits issued in 2018 for single family detached houses. The total value of those permits was $302.2 million. The average value for the house permitted was $178,424.
The number of houses permitted and built has steadily increased since 2011. The numbers are: 2011, 640 for $85.2 million; 2012, 767 for $99.4 million; 2013, 1,094 for $150.5 million; 2014, 1,194 for $163.9 million; 2015, 1,398 for $198.1 million; 2016, 1,368 for $198.1 million; and 2017, 1,538 for $243.4 million.
The bottom of the great recession.  A quick look at the numbers shows the construction industry bottomed out in Cabarrus County in 2010, when there 1,269 total projects permitted for $182.7 million. That was down from 1,392 permits for $274.2 million in 2009.
Every year since 2010, the total value of projects has increased the next year, except 2017.
In 2016, there were 3,283 permits issued for a total value of $620 million. The value dropped in 2017 to $537 million, but the number of permits was up slightly at 3,396.
2018 was a clear rebound with nearly 400 more permits issued and a big jump in value.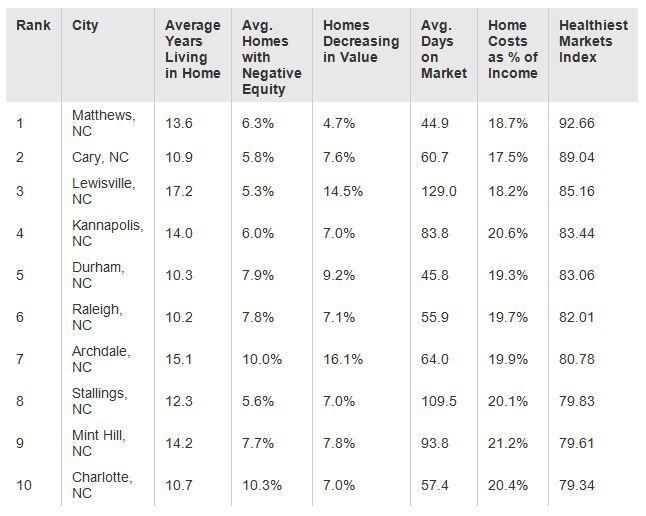 Kannapolis makes the healthiest housing market list.
SmartAsset, a New York based financial technology company, has released its fifth study on the healthiest housing markets. The study measures market health by the average number of years residents spend in homes, home values, ease of sale and the costs associated with ownership.
Kannapolis checks in at number 4 on the list for North Carolina cities and towns with a score of 83.44 on the SmartAsset index. The average homeowner lives in their house 14 years, according to the study.
Kannapolis had only 6 percent of homes with negative equity (owed more than value of home) and had only 7 percent of homes with declining values. The average number of days on the market for homes sold was 83.8. The home costs as a percent of income was 20.6 percent.
Matthews was number one in North Carolina with an index of 92.66. Other Charlotte area communities in the Top 10 were: Stallings at number 8, Mint Hill at number nine and Charlotte at number 10.
I don't have the Concord or Harrisburg figures from this study, but will pass them along if I can get them.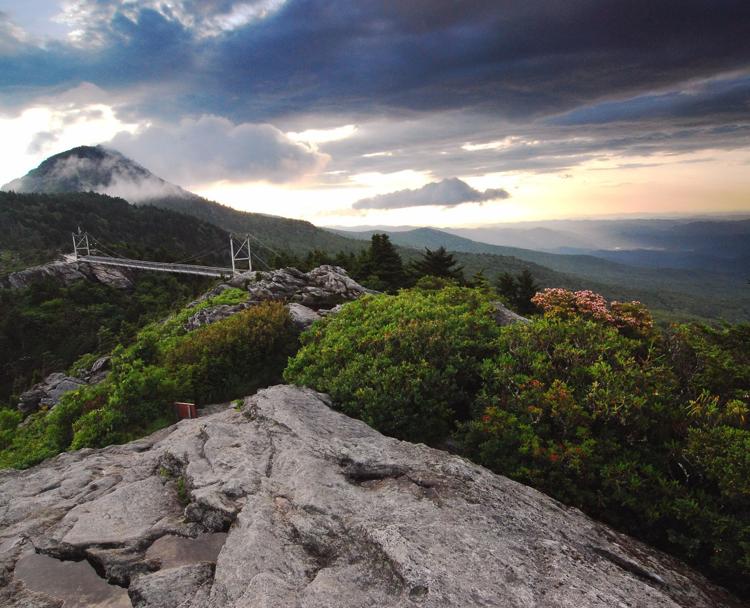 The price of everything is going up. Take this as a rant as much as fact, but I believe that it's true. The price of just about everything is going up.
I'm reminded of this when Grandfather Mountain sent out a press release this week stating a $2 increase in the adult admission (ages 13-59). The price goes up April 1 to $22. Children (ages 4-12) will remain at $9. It is the first price increase at Grandfather Mountain in five years.
Grandfather Mountain is operated by a non-profit foundation and the money collected goes back into operation and maintenance for the North Carolina landmark.
The cost of everything is going up, except maybe eggs. It's like you can get eggs pretty cheap, ranging from about 89 to 99 cents a dozen at the Walmart to $4 a dozen for those jumbo locally produced farmer's market eggs.
Has your pay gone up as much as overall prices? I know for many of our print readers it has not. I know my pay hasn't kept pace. Maybe some of our digital readers are the ones making all this money. If this were social media, I would put a smiley face here.
Oh for the days when we complained about the $5 hamburger and fries at a Kannapolis restaurant. Now with only few exceptions you can't get a good meal for less than $9 or $10.