It looks like widening of N.C. 73 between Concord and Huntersville is on the horizon. Here are few of the details for the proposed road improvements.
When will it happen? The N.C. Department of Transportation plans to widen and improve N.C. 73 from N.C. 115 (Old Statesville Road) in Huntersville to U.S. 29/Concord Parkway in Concord, but it's still years away.
It's been a long time coming. Leaders from Concord, Cornelius and Huntersville and the chambers of commerce made a push about 20 years ago for the widening. The aim then was to connect I-77 and I-85. Virtually nothing was done for years, except a little talk here and there.
It looks like it's finally going to happen. The start date on one of the DOT maps says 2022, three years away, and there is no completion date listed.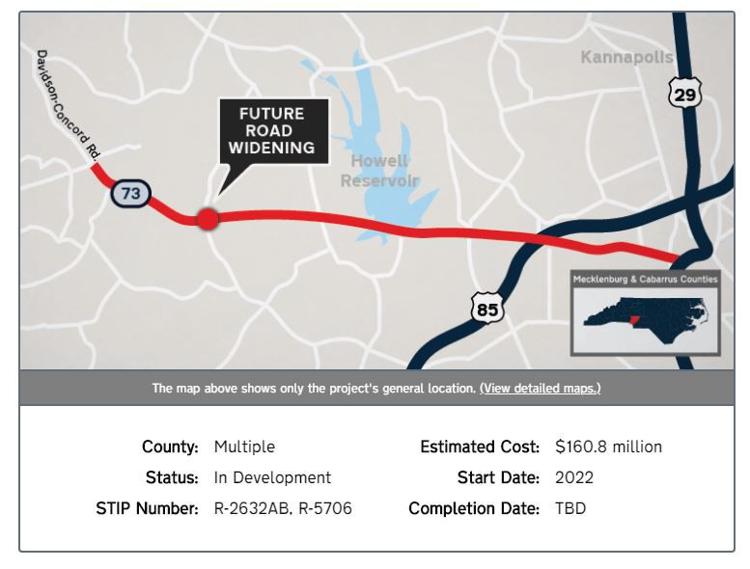 How much is all this going to cost? The figure listed on one of NCDOT's maps says $160.8 million. My guess is that figure is fairly fluid right now since the plans have not been completed. Remember how many times the current I-85 project in Cabarrus County has changed and with each change usually a cost change.
One of the questions I will have for the NCDOT at the public meetings next week will be is the $160.8 million for the total project or just one segment.
Those meetings will be from 4 to 7 p.m. Monday, Jan. 28, at Lake Norman Church of Christ in Huntersville and Tuesday, Jan. 29, at Connect Christian Church in Concord. Those are drop-in sessions.
The project closest to I-77. The first segment is all in Mecklenburg County, from N.C. 115 (railroad tracks are there) back to the Davidson-Concord Road (the road that takes you up to see the Wildcats).
It seems NCDOT is more set on what to do there. The project highlights says: "…'best-fit' widening along N.C. 73, meaning the alignment will shift between one side of the road to the other side to reduce impacts that may result if widening occurred entirely on one side."
June Washam Road will be realigned. The proposed widening will be to four lanes with bicycle and pedestrian accommodations.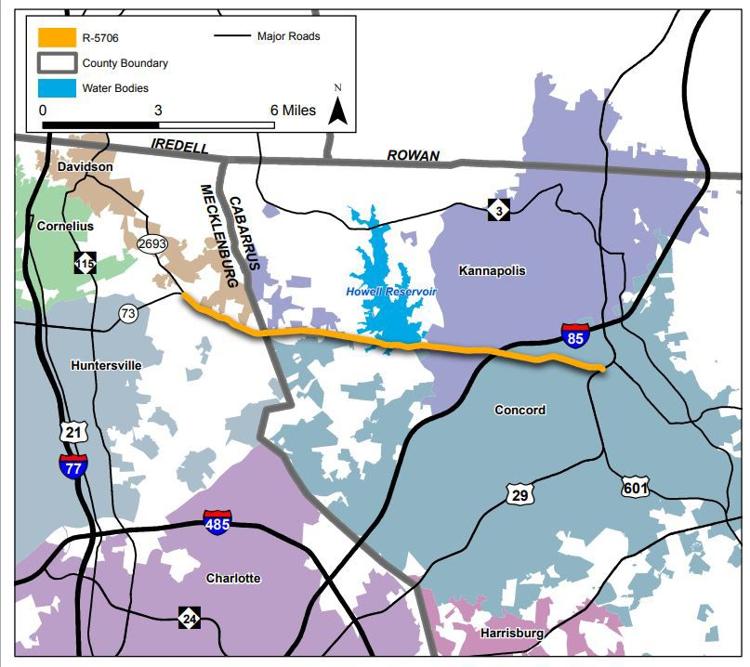 Over the lake, through the lake or circle through the woods.
The first "concept" would involve building a bridge adjacent to the south of the existing causeway over Lake Don T. Howell (for the folks at Cabarrus County that's The Coddle Creek Reservoir). NCDOT has Howell Reservoir on all of its documents, but I'm getting sidetracked.
That sounds pretty expensive.
The second concept would involve widening the causeway (strip of land that runs through the lake).
The third option would realign N.C. 73 South along Odell School Road and Untz Road, rejoining existing N.C. 73 at Riding School Lane.
The fourth possibility is to relocate N.C. 73 South and coming back to the existing road at LaForest Lane.
I'm sure NCDOT wants to find out what kind of hornets' nest they're stepping into by moving the road down into this neighborhood.
Not really sure what this means: "Innovative intersection concepts have been designed along both projects at the following intersections: Davidson-Concord Road, Poplar Tent Road, Odell School Road, Kannapolis Parkway, International Drive NW, Winecoff School Road and Central Drive NW."
I do know one thing – once they start, it will be a mess and expect even more delays.
NCDOT seems to be very familiar with the old chicken and the egg quandary – which comes first. Which comes first, the traffic jam or the road improvements? The State of North Carolina's actions and funding clearly shows it believes there first must be a traffic jam.
Blame it on the dang Internet.  At least two stores are closing soon at Concord Mills Mall.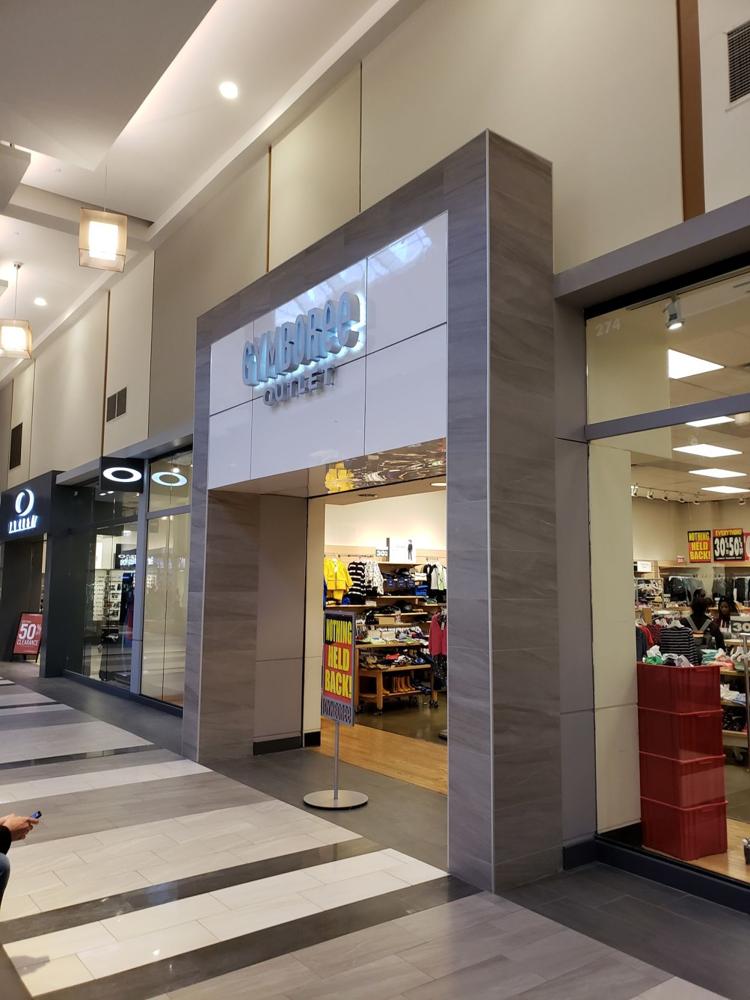 Gymboree is closing. The ugly red, black and yellow sales signs are up. The company filed Chapter 11 bankruptcy this week. It is the second bankruptcy for the children's clothing retailer. It had emerged from bankruptcy back in 2017.
Financial analysts say it's because of shifting consumer spending patterns and on-line shopping.
The San Francisco-based retailer has another store in the mall, Crazy 8, which is also closing.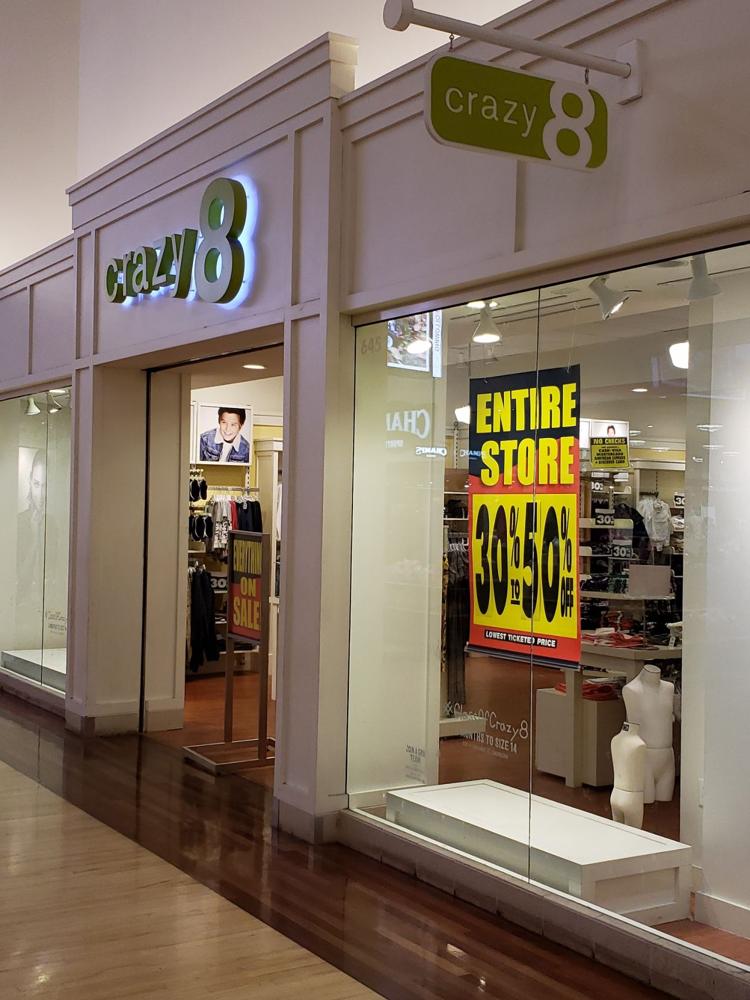 According to Bloomberg News, the company had sought to sell the chains but didn't get any offers that would solve the company's debt and cash flow problem. A third part of the company, Janie and Jack, will possibly be sold to an investor. Janie and Jack is a higher end retailer and has a location at Concord Mills. It doesn't appear to be closing.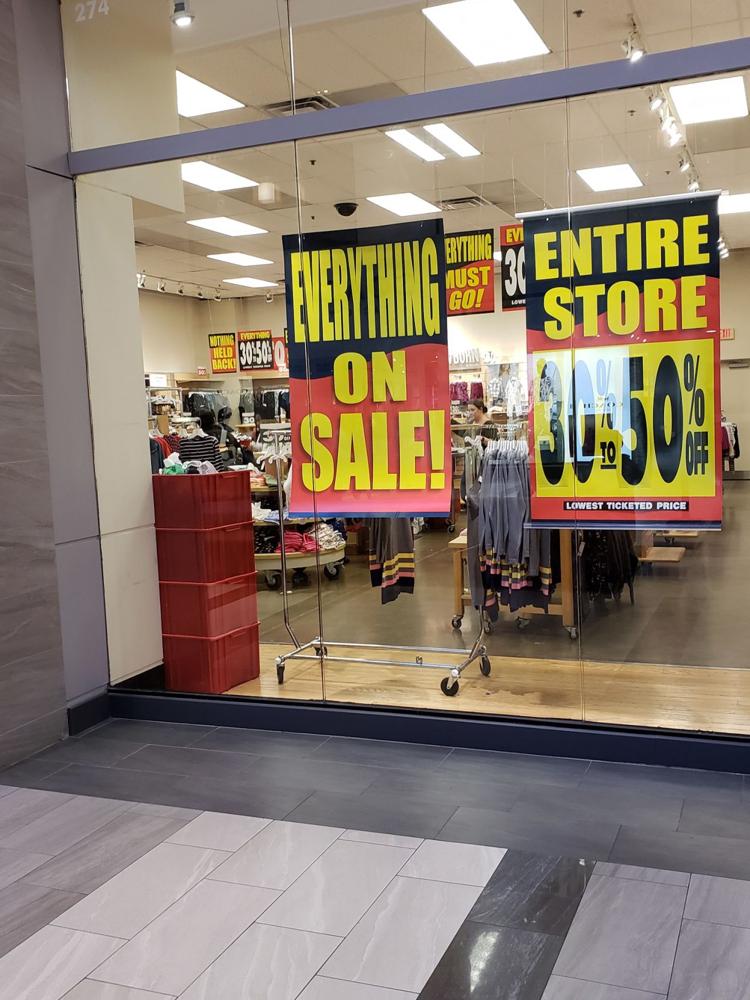 The Gymboree at Carolina Mall is also closing.