Relief may be on the way for one traffic headache in Concord; the messy intersection of Cabarrus Avenue/Union Cemetery Road/Concord Parkway (U.S. 29).
This week the N.C. Department of Transportation held a drop-in meeting to discuss its plans for Union Cemetery Road and changes that are proposed to fix traffic problems. Here are five take-aways from that session.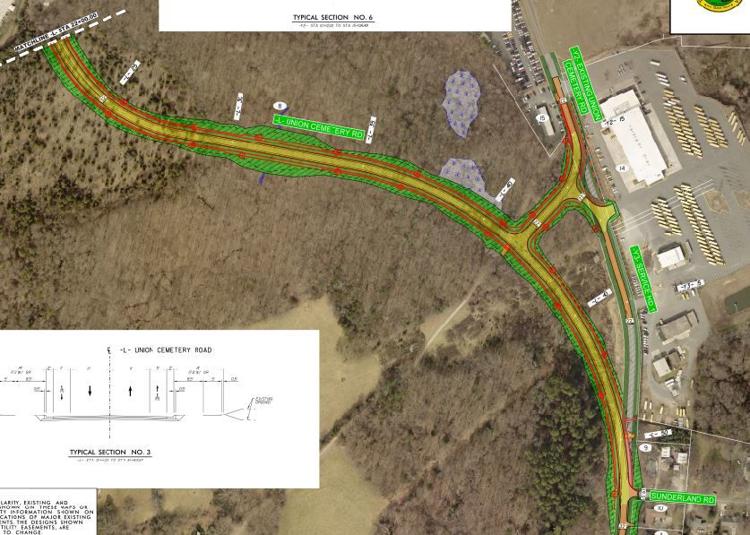 #1 Three-quarters of a mile of new road
The project, as we mentioned earlier this year, will extend Rock Hill Church Road across Concord Parkway, through a U-Haul storage building, back through the woods to Union Cemetery Road near the Cabarrus County School Bus Garage at Sunderland Road.
Most of the new road cuts through undeveloped property, which is being marketed as The Grounds at Concord. It is part of the old Philip Morris/Alevo property that has never been developed.
The new road should help the developers and will relieve some traffic issues. The development in that area is likely to be mixed use.
Bike lanes and sidewalks with a planting strip will be on both sides of the new road.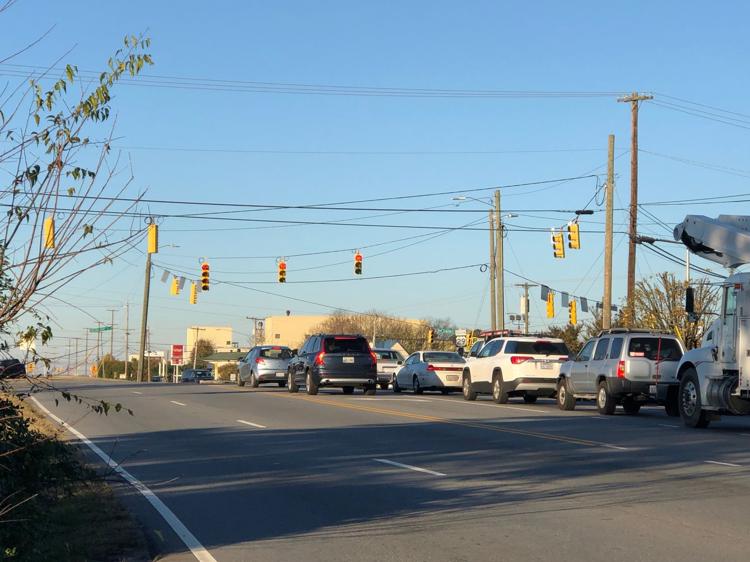 #2 Eliminating a signal light at Union Cemetery and Cabarrus
The signal light at Union Cemetery and Cabarrus Avenue (in front of Ben Mynatt Cadillac) will be taken down. Drivers on Union Cemetery have frequently run this light when it turns red and this will be welcome relief to those of us who don't want to get smashed by the reckless drivers.
NCDOT plans to put up a concrete barrier so motorists can't turn left off Union Cemetery. It will be a right turn onto the road and a right turn out onto Cabarrus Avenue.
The elimination of the red light will simplify the intersection and should help with traffic flow.
#3 Road construction costs money
NCDOT said the current projected cost for the project is $9.6 million.  Most of the cost is actual construction ($8.1 million).
Some utilities will have to be moved, costing $500,000. Right-of-way acquisition is expected to cost $1 million.
Cost and funding is what holds up most DOT projects. It appears that funding is available for this project.
#4 It won't happen overnight
The timeline for the project calls for environmental assessment to take place over the next couple of months into the winter of 2019. That would allow right-of-way acquisition to begin next summer and then construction to begin in the summer of 2020.
Right now NCDOT is taking public input on the project and will do so through Friday, Dec. 7. Maps and more information are available on-line at www.ncdot.gov/news/public-meetings.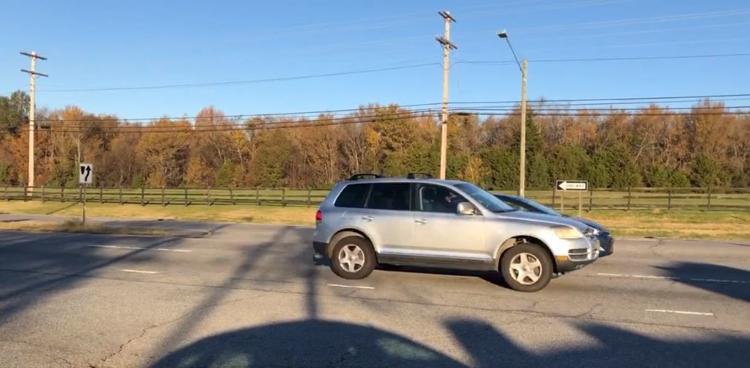 #5 Safety improvement on Concord Parkway
Changes are also coming to Concord Parkway, south of the Rock Hill Church Road intersection.
Turn lanes will be installed allowing vehicles to make left turns and u-turns instead of left or right cut throughs. DOT officials said there have been a number of crashes in the section between Rock Hill Church Road and the entrance to Concord Commons (the Wal-Mart shopping center).
Cars try to pull out from some of the car dealerships and shops, crossing multiple lanes of traffic headed back toward Charlotte Motor Speedway. This will be eliminated with the median and turn lane changes.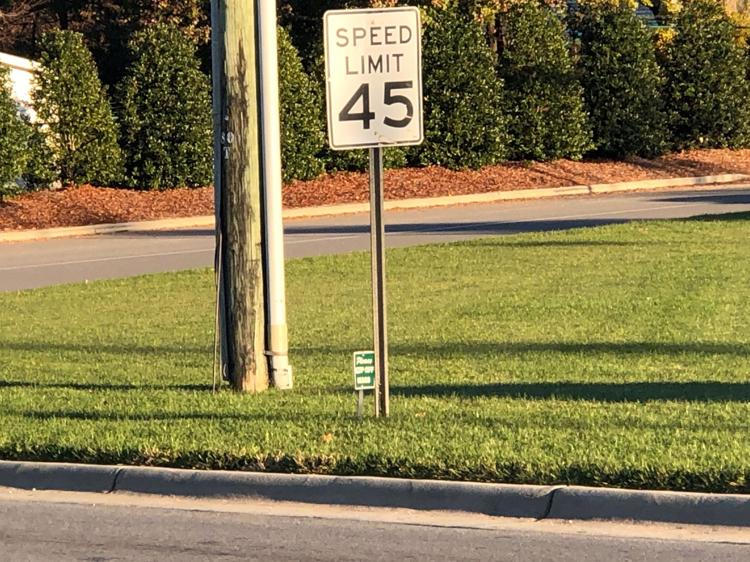 S&D Coffee and Tea at the corner of Rock Hill and Concord Parkway has beautiful green grass and it really galls me.
When the company expanded and re-did the facility, city officials allowed the company to avoid putting in sidewalks. Other businesses and organizations have been forced to build the sidewalks when they built or made extensive changes.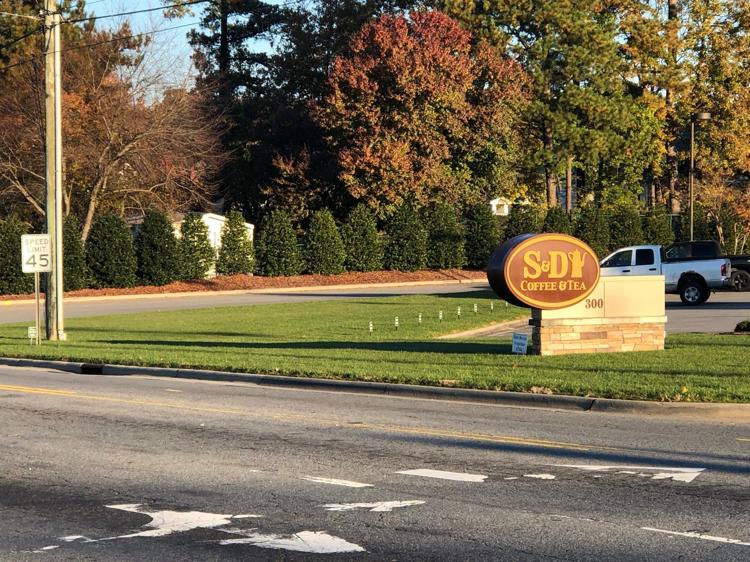 My understanding is that the lack of sidewalks was part of the economic development incentives for S&D. I don't like that because I believe in sidewalks and making things pedestrian friendly, but that's not what makes me mad.
Ever notice their "keep off the grass" signs? There's probably four or five of them surrounding the property. That's pretty arrogant when you consider a large apartment complex is behind S&D and the nearest bus stop is in front of S&D on Concord Parkway.
If you don't want people to walk on the grass, you should have put sidewalks.
Don't get me started about S&D's irrigation system that frequently sprays into the street. Nothing like driving down the street when it's clear and all of a sudden your windshield is covered with water.
I know they have a well, but it's still wasteful when their sprinklers are going during the rain and some of them are aimed into the street too. S&D you can do better than this.