The past couple of Friday Fives have generated a good bit of feedback and discussion, so this week let's follow-up a bit.
Everybody had lots to say about the traffic and very little of it was good. It's a no brainer – nobody likes traffic.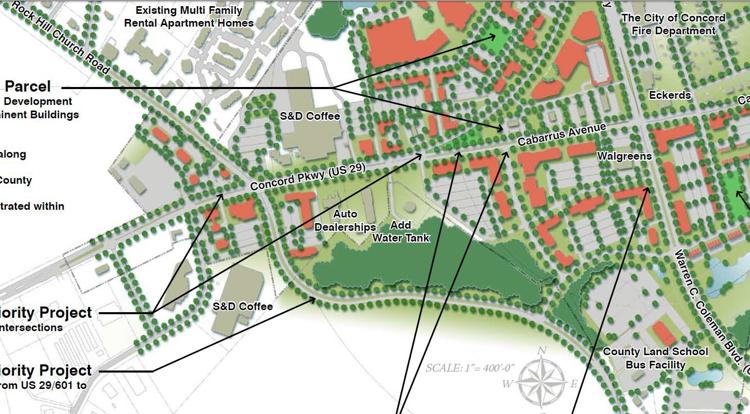 Concord's Small Area Plan for Concord Parkway and Warren C. Coleman Boulevard – Robert Ritchie pointed out to us that the city's plan would address a couple of the traffic issues I complained about in last week's Friday Five.
The plan calls for Rock Hill Church Road to extend across Concord Parkway. It currently ends at the QT and U-Haul. The road would be extended through the woods (and one of the U-Haul buildings) and curve back to Union Cemetery Road near the Cabarrus County bus garage.
Union Cemetery Road at Cabarrus Avenue would be converted into a right turn in/right turn out, thus eliminating the red light that people insist on running.
Ritchie said NCDOT provided Concord City Council with an update in May. We'll have to follow up on that.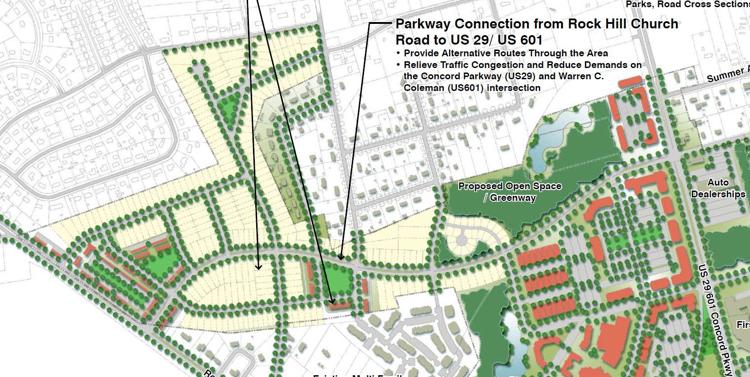 Another interesting aspect of the plan is a proposed parkway off Rock Hill Church Road that would connect Concord Parkway at Liske Avenue in a T-intersection (Sonic Drive-in is there).
This parkway would cut across Tom Grady's airport. It could help with traffic flow and create controlled development opportunities.
My hope would be that it would cut down on traffic and speeders along Groff and Montford, which are now used as a cut-through for people trying to get to Weddington Road.
There's going to be a bunch of deer and other animals looking for homes when Grady's property and others are developed.
The city's plan shows a number of small open space areas and potential greenways.
There are a lot of moving parts on this plan and city planners, DOT and business and property owners will have to work closely to optimize these potential opportunities.
There's a lot to like in this plan, but it likely will come down to money.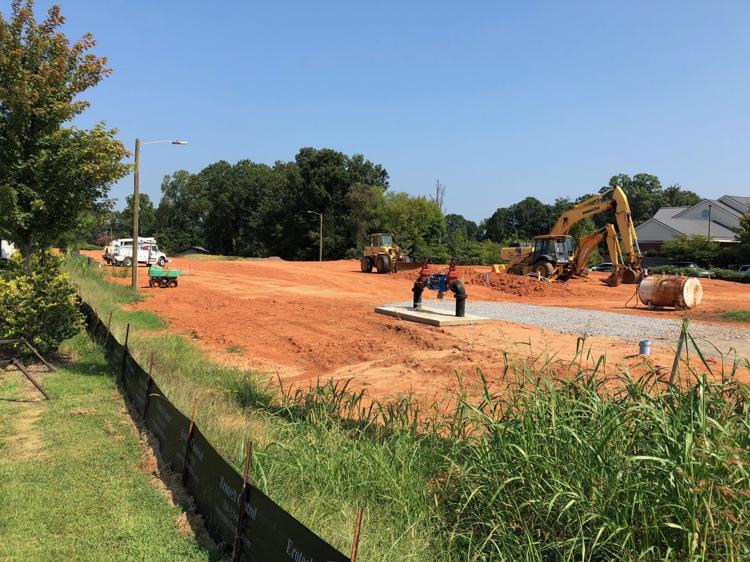 What are they building over there? More mini-storage coming to Poplar Tent Road – A company called KIST2 LLC is building a self-storage complex on property behind the Computer Plumber and the State Employees Credit Union just east of the intersection of George Liles Parkway on Poplar Tent.
Another large mini-storage complex is slowly nearing completion on Weddington Road.
It begs the question, who is using all this mini-storage?
All these apartment dwellers – I got to thinking about it and I believe the answer to the min-storage question and last week's 'Who buys all these mattresses?' is all the new apartment dwellers.
Every corner you turn in the western parts of Concord and Kannapolis, you find new apartments.
Most of those folks aren't sleeping on the floor, nor do they have enough room for all their stuff.
A crash waiting to happen – The new signal light configuration is up and running at Glen Afton Boulevard and Kannapolis Parkway.
The set-up now allows traffic to go straight into the new shopping center across from Afton Ridge.
The lanes are clearly marked, two turning right, two turning left and the center lane going straight across. I guarantee you that somebody is going to get sideswiped and turn in front someone with the right of way.
Be careful apartment dwellers if you're headed that way to buy a mattress.
Don't right turn on red at red arrow lights – A Harrisburg motorist reminded us of this law and thinks that the public needs reminding. I agree.
The City of Concord has placed signs up along Concord Mills intersections and sent out a press release a few weeks ago.
It appears people are still trying to right turn on red arrows despite the signs and some rude motorists are honking their horns at people who are law-abiding drivers.
Our friend in Harrisburg also said the situation is bad at Mecklenburg County intersections especially along I-485 and Mallard Creek. The Char-Meck authorities have not marked their signal lights as clearly as Concord. Be careful out there in the wilds of Mecklenburg.