I love the fair. I've been going to the Cabarrus County Fair since 1984. My fair-going days date back to 1978 and my first trip to the N.C. State Fair in Raleigh.
It's changed some but the good stuff is still there, though I miss some of the entertainment. There's nothing like hearing Johnny Russell belt out "Rednecks, White Socks and Blue Ribbon Beer."  No I don't fit it with that white collar crowd.
It's much easier to get in and out after moving to the Cabarrus Arena and Events Center. It's not as crowded with the extra space.
Here's this week's Friday Five (in no particular order).
The fair atmosphere - Close your eyes and listen and smell when you get there this week. It's a rush to your senses. A blend of fair food, farm animals, people and rides fill the air.
There's lot of cute kids, with faces beaming and maybe a little bit of cotton candy residue. There might be a tear or two, but that happens.
When we leave I like to look back across the fair at the lights. It's like a postcard.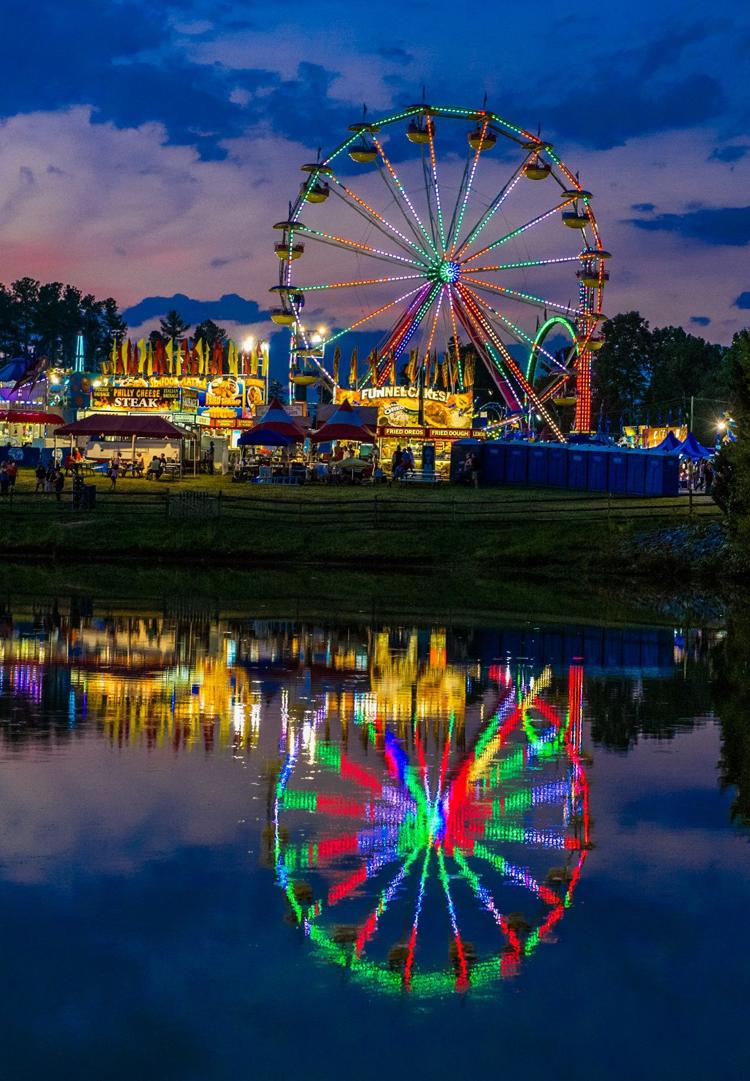 The fair food – We eat supper at the fair first thing. It's a process. We walk up and down the rows of vendors, looking and smelling. Then I always decide to get a hot dog or hamburger from the folks at Cold Spring United Methodist's stand.
Someone in my family will always get a big brat with onions and peppers. We'll add in a few fries and we've got a good start.
Then I like to get a big old ear of roasted corn.
That holds us while we visit the rest of the fair, then before we leave we get an elephant ear or some dessert. No doubt somebody will have battered up some treat and deep-fried it.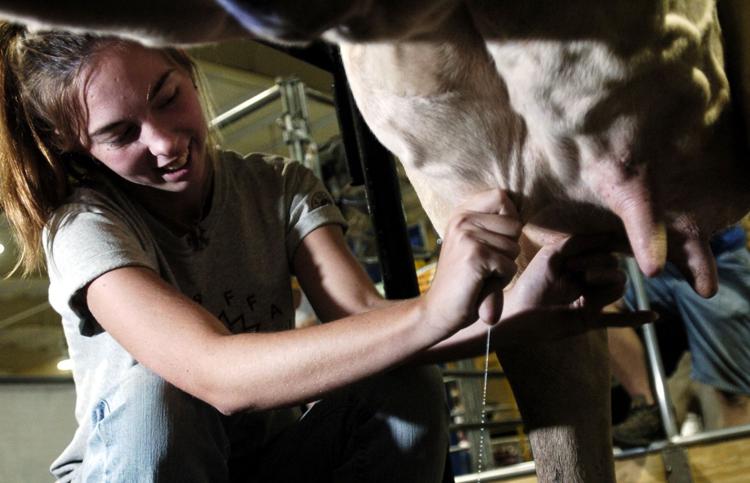 The farm animals – Most of us don't get to see cows, chickens and goats up close very often. Throw in a few rabbits, sheep and mules and it's a full blown menagerie.
And the best part is that you can hand feed some of the critters. It's a lot better doing it once a year, than getting up every morning at 5:30 and heading out to the barn or henhouse.
We always look to see if they have any Dominicker chicken. Our family friends, The Eakers, always told Kim and me to be sure to see if they have any at the fair. Apparently some people call them Dominique chickens.
Be sure to wash your hands afterwards.
The Exhibits and ribbons – Whether it's prize-winning produce, an intricate quilt or a picture of grandma's cat, there's plenty to see in the exhibit halls.
It gives me hope when I see beautiful tomatoes that didn't whither on the vine like mine did. It makes me hungry too. I wish I could get a sample of some of that good-looking stuff.
One of my favorite displays is from the beekeepers. It's fascinating to see those bees and it's hard to beat good local honey.
The people – You always see lots of people you know and then you see some interesting people.
My daughter, Jordan, says I'm too judgey, but at least a few times a fair I think, "How much did they have to drink when they got that tattoo?" or "Does your momma know you left the house looking like that?"
As you can see I didn't mention a lot of good stuff: shows, art, blacksmithing, chainsaw carving, rides and racing pigs. They're all good too. I'm just not into the scary rides - I drive in Cabarrus County every day.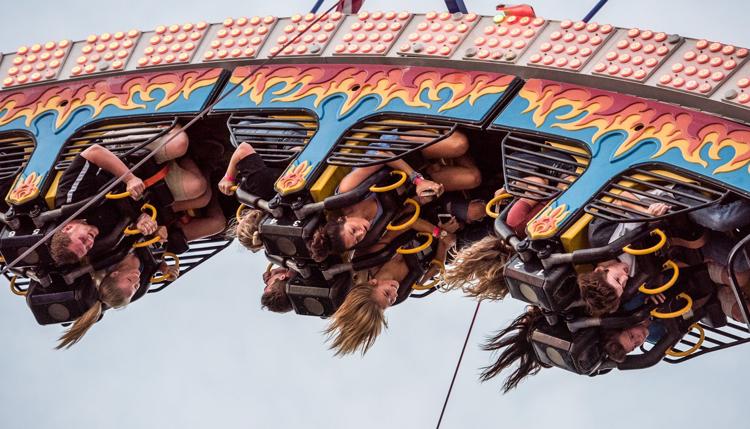 I will leave with a bonus.
Plenty of trash cans and recycling bins – You don't have to look hard to find someplace to put your trash or recyclables.
When Kim and I were dating, we went to the state fair. Kim turned to find a trash can and two hours later I found her at the car. We don't have that problem at the Cabarrus County Fair.