Hope this finds you socially distanced and well. It's an odd time we live in.
No. 1
Be counted. Census Day was Wednesday, April 1, and headed into this week, Cabarrus County was not doing as well as we would like. According to the Chapel Hill-based Carolina Demography, only 30.2 percent of Cabarrus households had filled out their census form through Sunday, March 29. That's only slightly better than the North Carolina overall rate of 30 percent. Folks in the far western and eastern counties were responding at a rate about half the state average.
Most of those who have responded did so online.
"The census is safer and easier to take than ever," said Bob Coats, North Carolina's census liaison. "North Carolina residents can submit their questionnaire online, by phone or mail, without ever leaving home or having to talk with someone face-to-face."
The mobilization of census enumerators (people) to knock on doors in low-response areas has been delayed, but the bureau remains on track to deliver a complete population count, and apportionment of seats in the U.S. House of Representatives to each state, to the president by Dec. 31.

They sent me three little blue postcards over the past few weeks before I finally went online and filled out the questionnaire. You can watch me do it on the Independent Tribune's Facebook page. It took about 10 minutes, but you can probably do it quicker if you don't ham it up like I did for the camera.
No. 2
Need help with census. The website is my2020census.gov. Even if you didn't get a little blue postcard with your code, you can fill out the questionnaire online simply by searching for your address. Don't have the internet or need help? Call 844-330-2020. Someone at the toll-free number can help you or mail you a paper form.
There is a lot of money at stake, and it can mean the difference in how many seats in the U.S. House the state gets.
In the past two censuses (2000, 2010), Cabarrus has had a response rate of about 78 percent. The local goal this year is 80 percent. We've got a ways to go.
No. 3
Phone a friend. Make sure your friends and neighbors remember to fill out their forms. Cabarrus County is using the hashtag #Count4Cabarrus, so if you share online, use that hashtag. About 21 percent of households in North Carolina don't have the internet at home, so it's important that we make sure those folks call or fill out the paper form.
Cabarrus and North Carolina's share of $675 billion a year is at stake. Many grants and federal funding are based on census data. If we're undercounted, somebody like South Carolina and California might get some of our money. Or they might get one of our congressional seats.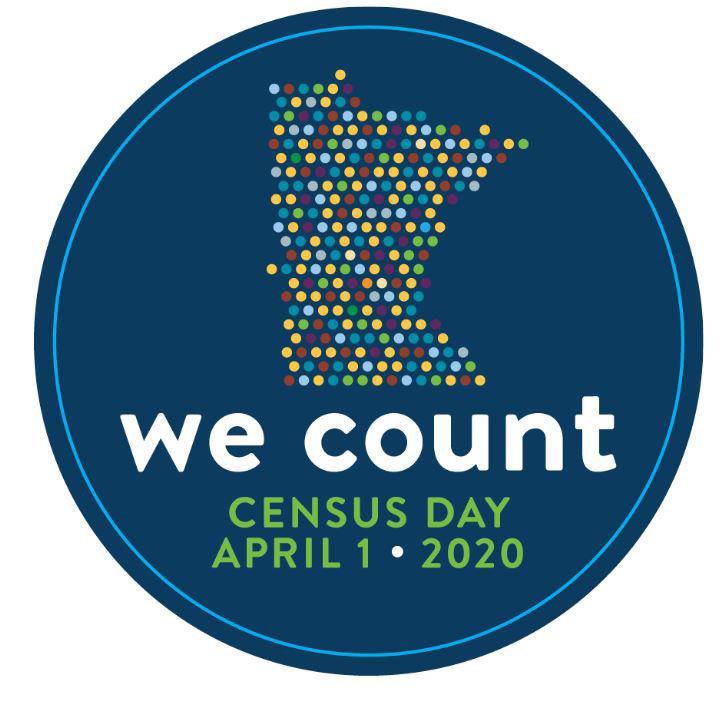 The census also determines how many representatives we get in the U.S. House of Representatives. North Carolina has 13 seats. That can go up or down depending on the how many people are counted. FYI, the state only has 12 representatives since Mark Meadows from the 11th District stepped down to join the Trump administration.
Remember, the information you share with the census is confidential. Be counted. It doesn't matter if you are a citizen; have legal or illegal status; or if you are a felon. Everybody needs to be counted.

Update:
Thanks to one of our readers we have a link to get lots of current Census information:
No. 4
Call 811 before you dig. A young lady from Dominion Energy called me this morning to see if we could let you know about calling before digging. Dominion is the gas company.
Believe me, you don't want to hit a gas line with your pickax (for our Charlotte 49ers) or digging implement. Anybody remember the dozer that struck a gas line at Concord Mills Mall many years ago? I don't believe I have ever seen flames higher than that.
April is National Safe Digging Month. Our friends at Dominion say you should call 8-1-1 at least three business days "before the shovel hits the dirt" so lines (gas, water, cable, electric and what not) can be found and marked.
"Our communities depend on underground utilities to keep things running during this unprecedented time," said Shaun Randall, vice president of operations for Dominion Energy, North Carolina's natural gas business. "More importantly, it's critical we keep our communities safe and avoid placing additional burdens on first responders. We ask that both residents and professional excavators alike put safety first and call 811 before you dig."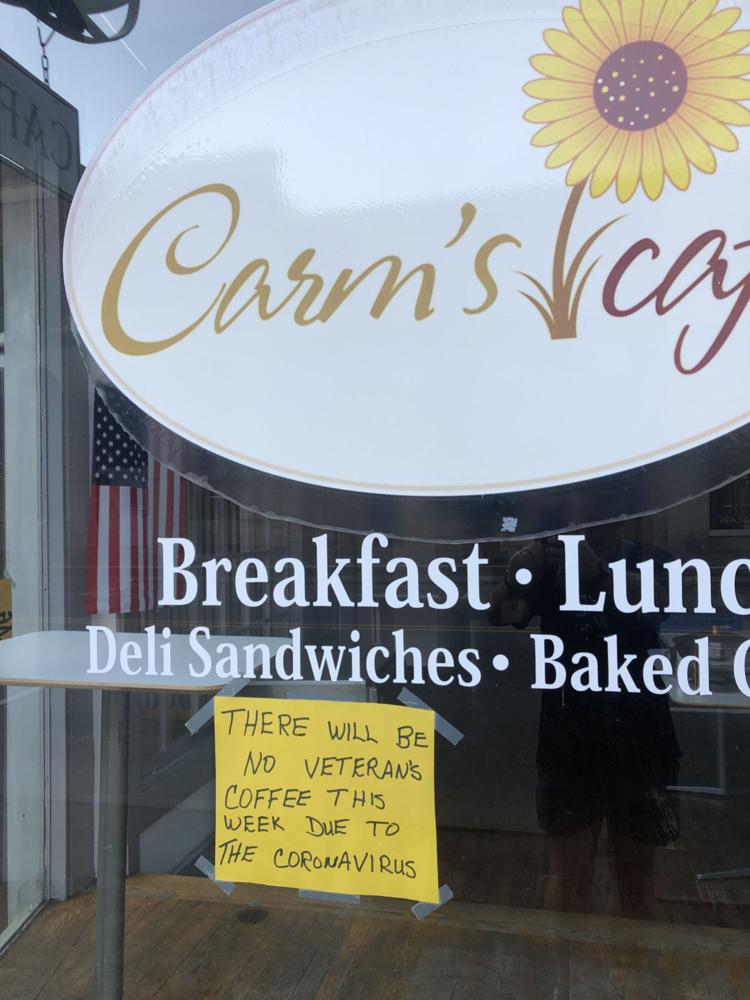 No. 5
Paper signs in the window. I ran through downtown Concord on Saturday morning, and it was pretty sad-looking. Dang, COVID-19!
Paper handmade signs were in windows or on the doors of most of the businesses. There were almost no people (it's good, considering the situation).
There are dire predictions out there. Many businesses (not just downtown) may not reopen. Some that do reopen will be different. Let's hope and pray that it's not as bad as it could be. The newspaper business is affected, too.
We're trying to hold it together, but our business model has been disrupted, too. We keep battling, and I know you will, too.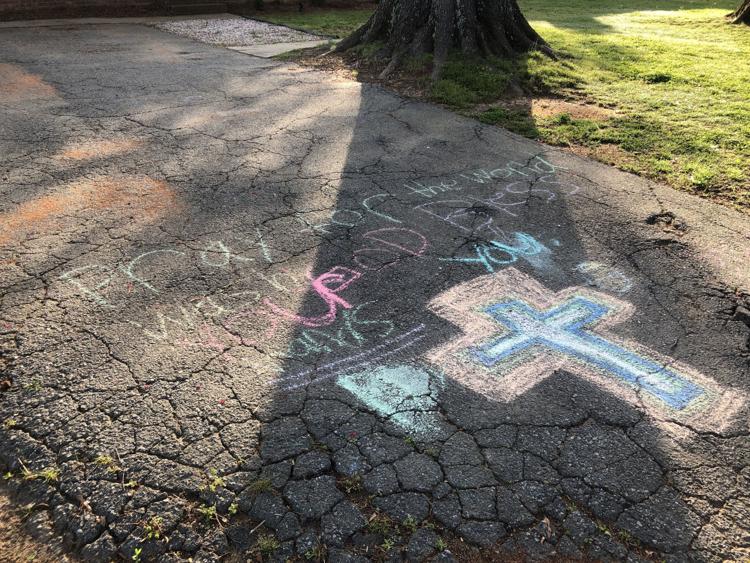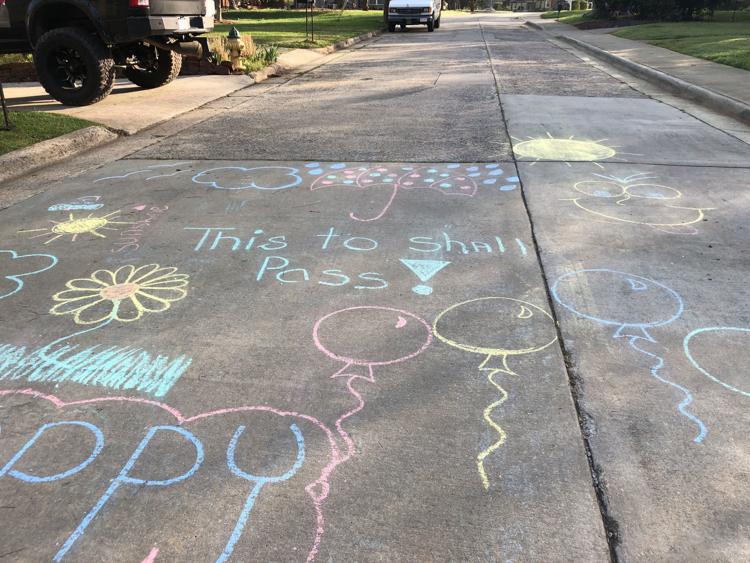 A bright spot in Saturday's run was the chalk drawings and writings on the sidewalks and street along South Union Street. "This to(o) shall pass." "Pray for the World." Thanks, kids. We all needed that.