CONCORD – An early morning fire damaged a Cabarrus County landmark, The Barn at Frank Liske Park.
At 1:06 a.m., Concord Fire Department responded to a fire at Frank Liske Park (4001 Stough Road) in Concord. The park's centerpiece, a barn building with towering silo, caught fire.
The park is closed until further notice. The cause of the fire is still under investigation.
Cabarrus County Active Living & Parks Director Londa Strong was with Cabarrus County when it transformed the property into a park. She remembers watching crews turn the old barn into a functioning facility, built around the dairy barn's original beams and iconic silo.
Frank Liske Park opened in June 1982 with the barn as its centerpiece. It was used for youth camps, rentals and the backdrop to countless family memories. Many weddings, receptions, parties and events have been held in the barn and the surrounding picnic area.
"The barn is a Cabarrus County treasure," said Strong. "Our crews took pride in the facility and it showed. Generations used the barn for family reunions, picnics and weddings. Hundreds of thousands of people have memories connected to the facility. We are proud that our work means so much to our community."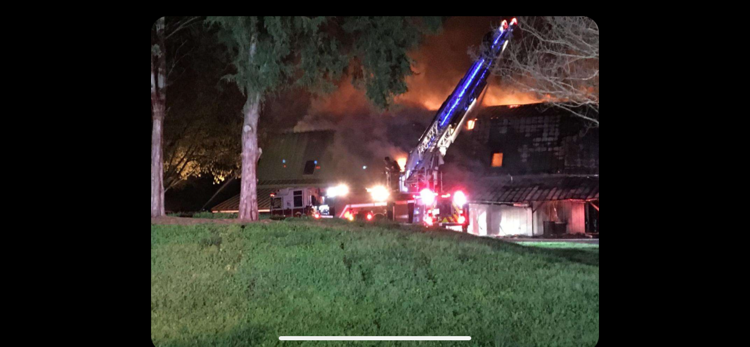 The Concord Fire Department said at 1:06 am Thursday, March 26, the Concord Fire Department was notified of a reported out building on fire at 4001 Stough Road. Cabarrus Sherriff's Department arrived on scene first and reported the barn was on fire. Concord Fire Department arrived on scene within six minutes from the time of dispatch. The incident was brought under control with 30 minutes. A total of three engines, two ladders, one rescue and two battalions chiefs responded.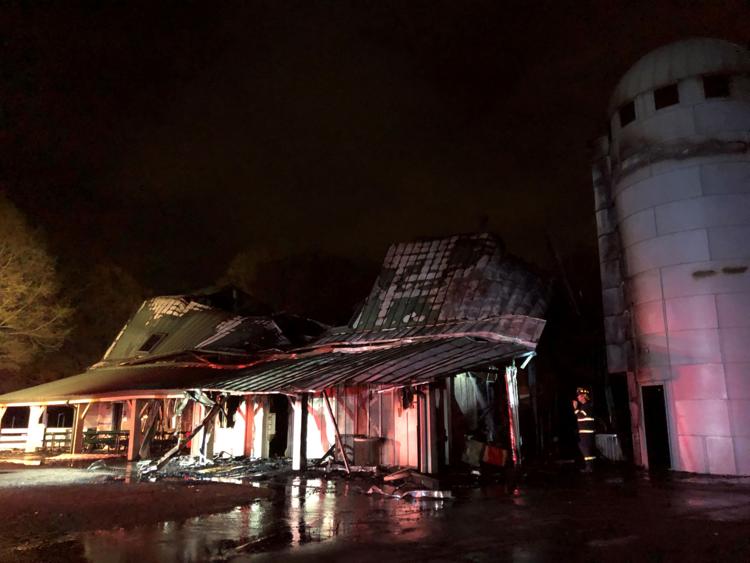 The land on which the park sits is the Stonewall Jackson property, owned by the State of North Carolina and on long-term lease to Cabarrus County.
In the mid-1900s, it served as a working farm for Stonewall Jackson Training School students. The original barn was used to house and care for dairy cattle.
Cabarrus County appreciates the agencies and individuals who responded to the event.
"We want to thank Concord Fire Department, the Cabarrus County Sheriff's and Fire Marshal's offices, Cabarrus County EMS, Harrisburg Fire Department, Cabarrus County's Active Living & Parks and Infrastructure & Asset Management departments, and all the other agencies that responded," Strong said.
Frank Liske Park has been a place where individuals and families could retreat from the stresses of daily live including the current COVID-19 pandemic.
The park is named for a long-time worker at Stonewall Jackson Training School and county leader the late Frank Liske.