Kari Talarico, owner of Shades of Blue Hair Salon in downtown Concord, likes the easy access into her business.
With some of her elderly clients stopping in, and those who just got their hair done, on-street parking provides the most convenience.
The City of Concord is asking for the public's feedback on four options of how it can improve the streetscape along Union Street.
One of those options includes expanding the sidewalk to 22 feet, which would eliminate on-street parking, and accommodate more landscape and outdoor dining.
"I think it's beautiful to invest on making the streets better, however I am totally against eliminating on-street parking," Talarico said. "To totally take away from on-street parking only benefits food and beverage."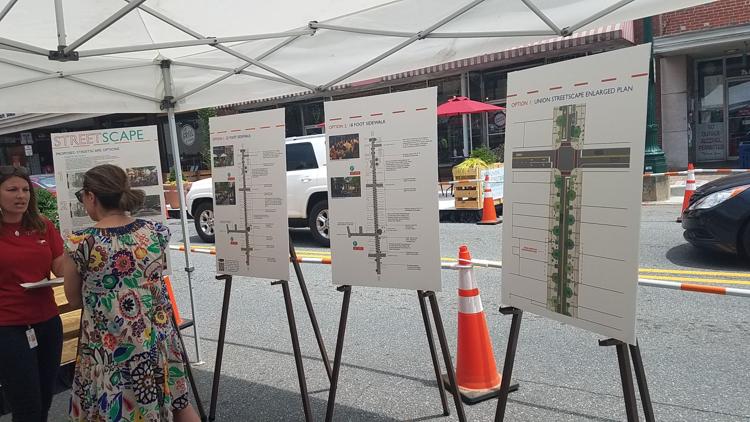 The city has a 300-space parking deck in downtown on Cabarrus Avenue, while the county added an additional 600 parking spaces in a new deck.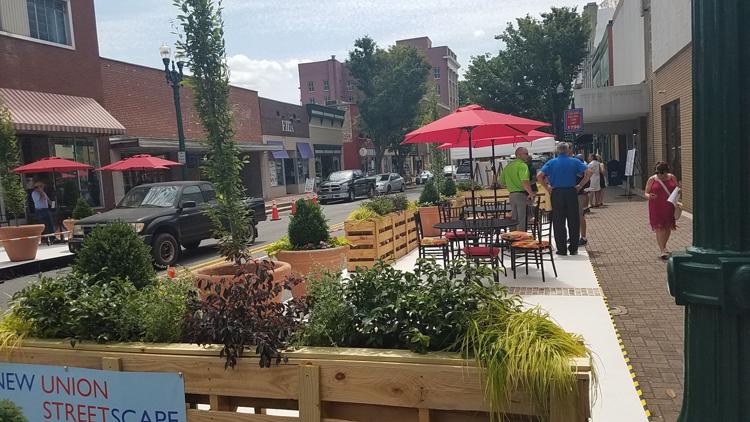 As a business owner in the area, Talarico was one of many community members providing feedback during Friday's demonstration.
The city had a section of Union Street that took away on-street parking and added a mock stage with dining tables.
"My clients could care less about the parking deck 300 feet away," Talarico said. "They are getting their hair done. They don't want to walk in inclement weather. I have elderly who come see me who are going to want access to closer parking."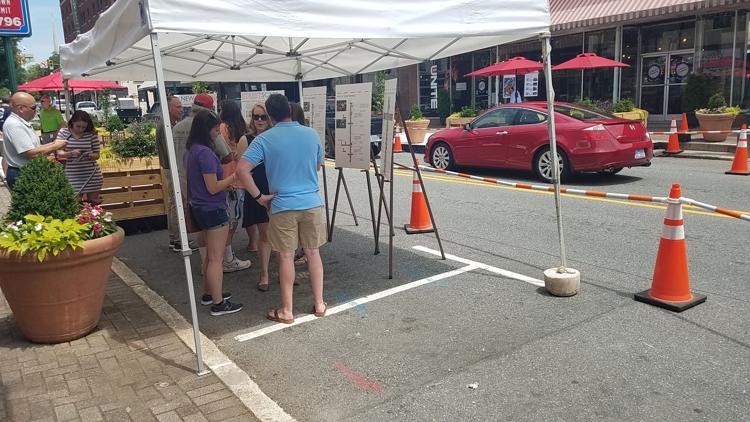 City officials listened to opinions against expanding the sidewalks and from those who were for the expansion.
Staff answered questions and explained the options that were laid out for the public. Other options included expanding the sidewalk 12 feet, 18 feet or just leaving it as is.
The demonstration continues into Friday evening for the Art Walk downtown, picks back up Saturday from 10 a.m. until 2 p.m.
"It's all about creating the sense of place and becoming more of a destination," said Steve Osborne, the city of Concord Planning and Neighborhood Development director. "That's what a lot of people are after. They are after an inviting atmosphere. We are asking the public what's important – parking, partial parking, no parking."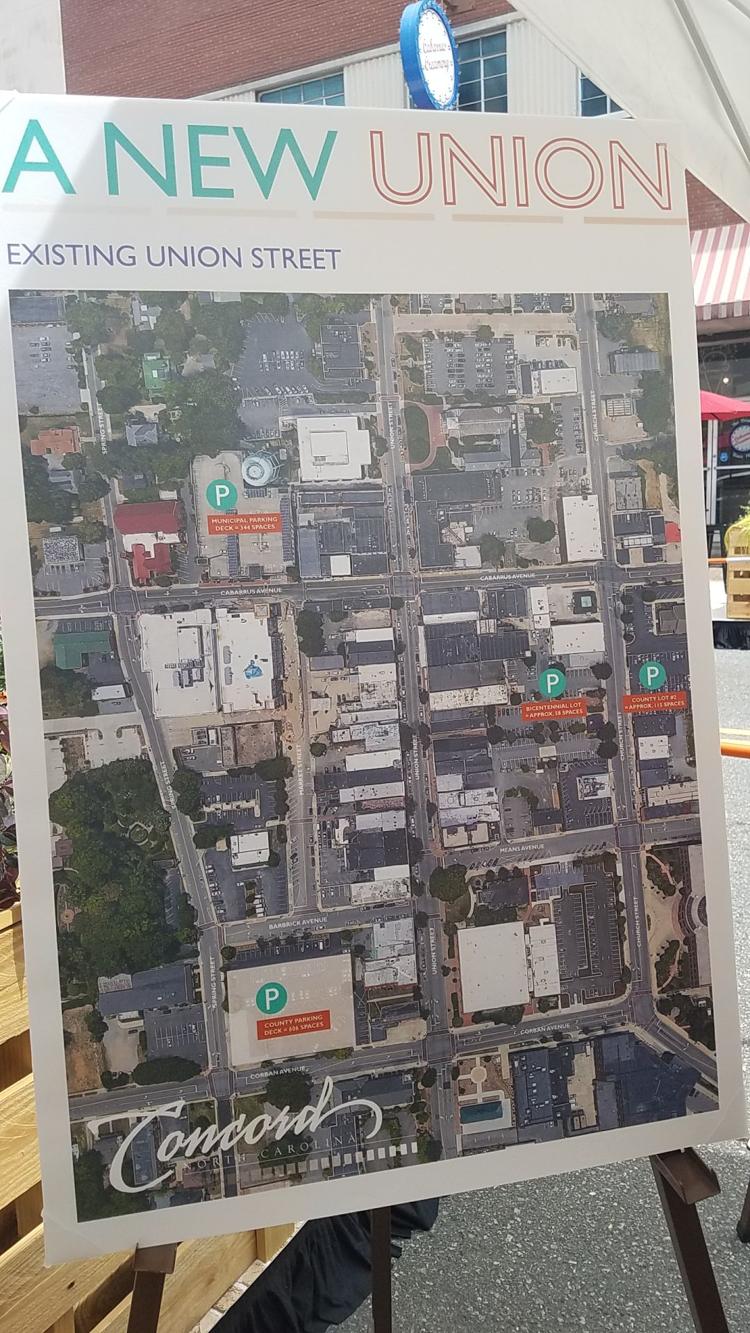 Concord native Madison Smith said it's a good idea to expand the sidewalks, but feels on-street parking is important, especially for the handicap.
"I think there are some places where the sidewalk can be redone," Smith said. "There are places, Giannis and The Creamery get busy and some people have hard times walking around it. I wouldn't mind a little bit of an expansion, but nothing too drastic."
Smith also added that she is happy the city is reaching out to the public for their opinion.
"I think it's awesome that they want to get the opinion of people like me," Smith said. "Are you OK with changes being done here? It's more like, power to the people."
Concord City Manager Lloyd Payne said the discussion about revitalization downtown's streetscape started a few years ago when the city completed its downtown master plan.
After receiving the public's feedback and learning of the results of the survey at publicinput.com/4459, city council will discuss the next steps at a meeting in July or August.
"One of the things that came out of that was, we need to look at the streetscape in downtown to see if it needs to be renovated or if additions need to be made," Payne said. "There was a real call from the public and from city council at the time about looking at it."