CONCORD — Students have been given a lot of freedom over the last couple of weeks. After Governor Roy Cooper closed schools initially from March 16 to March 29 and area schools decided not to require graded assignments, students had a lot of free time to do what they wanted.
And they have found many ways to be productive whether that was doing the supplemental work schools supplied or reading books to younger children like the A.L. Brown cheerleaders did, students have found ways to make use of their free time.
Jessica and Victoria Jeffries took their time and — much like the Wonders did — devoted a lot of it to others.
The two sisters and their mother Jena have always had a passion for serving others and offering their time volunteering.
In a time when grocery stores are often low on food and families are losing vital income, many are wondering where their next meal is coming from, and then the next one after that and so on and so forth.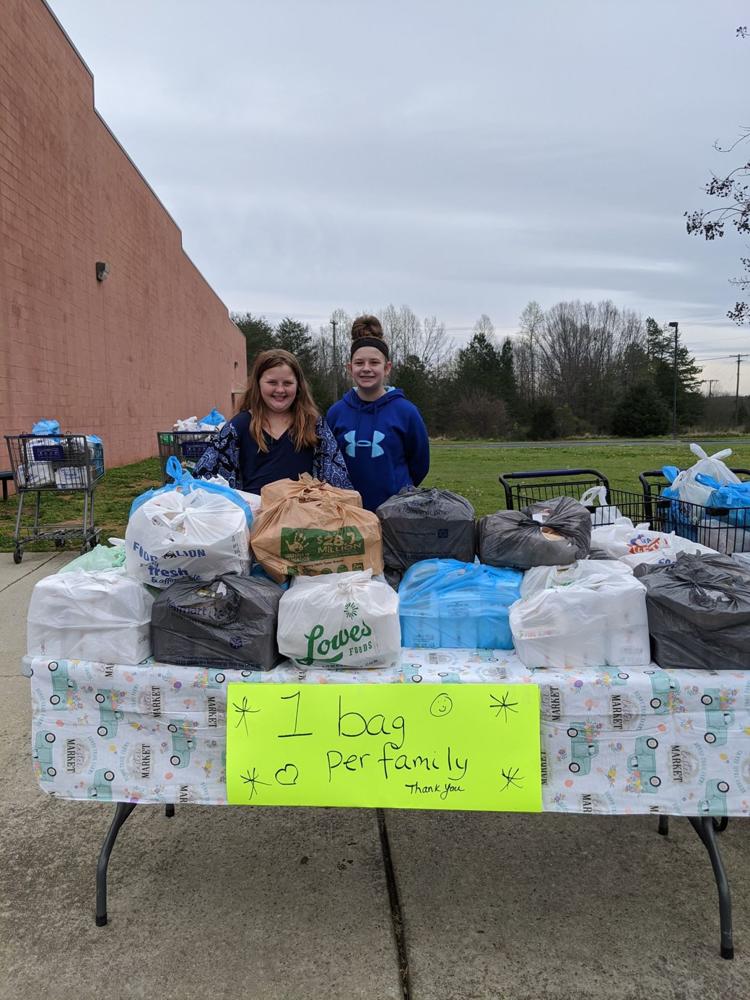 The Jeffries have gone out of their way to help answer that question for others as best they can as they gave out free lunches over the last two weeks with a little help from Choice Deli in Harrisburg.
"Victoria and I knew from volunteering at other places, they would pick up sandwiches each morning and give them out at the food pantries," Jena said. "Well nobody on Tuesdays or Wednesdays was picking up the sandwiches, so I called and said, 'Does anybody (pick up sandwiches)?' And she said, 'No.'
"So she let us pick them up. Came home, bagged them all up, made little bags for the kids of snacks and stuff and two days a week we were giving them (away) up at Food Lion for anybody that needed them."
The Jeffries gave away anywhere from 40 to 70 bags of sandwiches twice a week for a couple of weeks while schools have been shut down.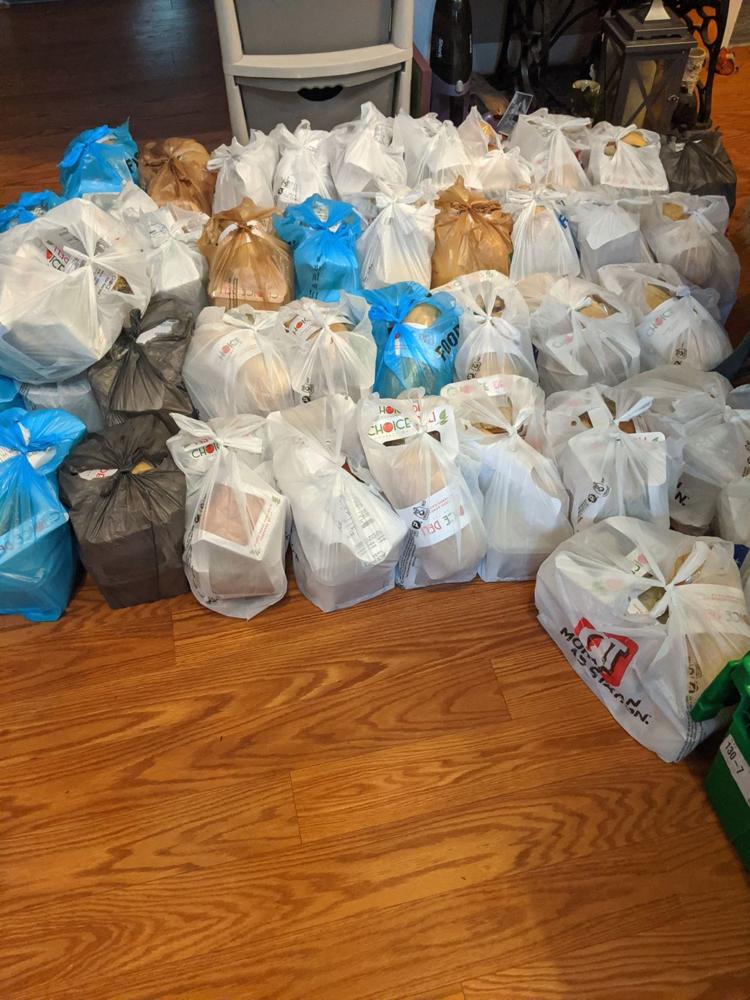 This family has always had a heart for helping others as they spend a lot of time at Cooperative Christian Ministries and The Salvation Army.
Victoria, who is 11, and Jessica, who is 12, have spent months of Mondays helping out and walking people through the food pantry. Giving away sandwiches during a time when a lot of people don't know where their next paychecks are coming from was only natural.
"Even before this crisis started (Victoria) would try to tell me she has a headache or something so she wouldn't have to go to school so she could go volunteer," Jena said. "I'm like, 'Girl, I know where you're going with this, that's not happening.'"
Jena continued: "We've always raised them, 'It's better to give than to receive,'…and I think they both feel that they know it's hard, but they're both smiling and they both love to be with people."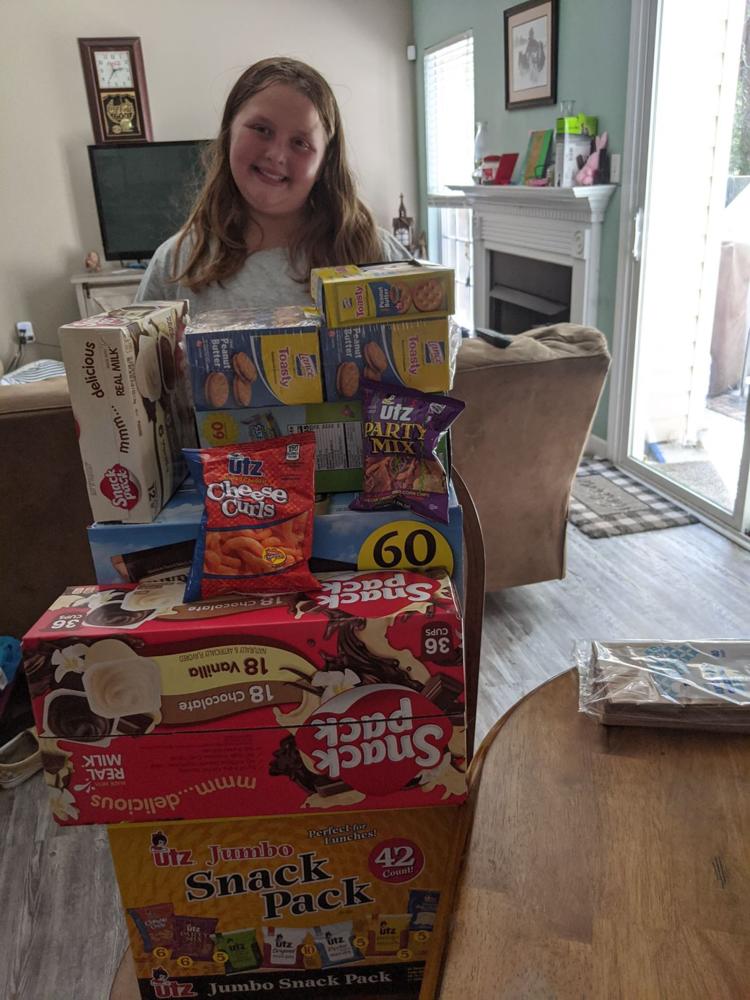 The Jeffries have had to adjust their planning this week after the County put into effect a "stay-at-home" proclamation last week which prohibits all non-essential personnel from going anywhere other than to get vital items for everyday life.
The deli in Harrisburg closed down so they could take care of the health of their employees which forced the Jeffries to pivot.
Now, instead of getting sandwiches, they are preparing dinners for Logan Gardens, which is a home for senior citizens.
"We just had to tweak it a little bit," Jena said.
They were able to do this because numerous people donated money so they could continue to give out food in any way they can.
Jena is so thankful for the help they have received from others so they can continue to help out, but she is especially proud of the effort her daughters continue to make to serve.
"You don't see very many kids volunteer and do stuff like this," Jena said. "They're not forced to do it…if they choose to do it, (then they do it).
"If Jessica had a rough night during the night and she gets up in the morning, or whenever she decides to get up and she's tired, (I'll say), 'I'm not going to force you to do it. You know God's calling, you'll help with whatever (you can).'
"Then she'll help with other things. But I'm just amazed. It makes me so happy and I know (my husband) Wayne is ecstatic about it too."