The Central Cabarrus band room has a new name; The Nelson "Edd" Powell Rehearsal Hall.
During its meeting on Monday, Sept. 9 the Cabarrus County Board of Education approved a request to name the band room in honor of the late Nelson Edd Powell.
The request came from the Cabarrus County Band Directors Association and was first presented to the school board by Cabarrus County Schools Fine Arts Coordinator Bart Tulbert and Central Cabarrus Principal Dustin Shoe during its work session the first week of September.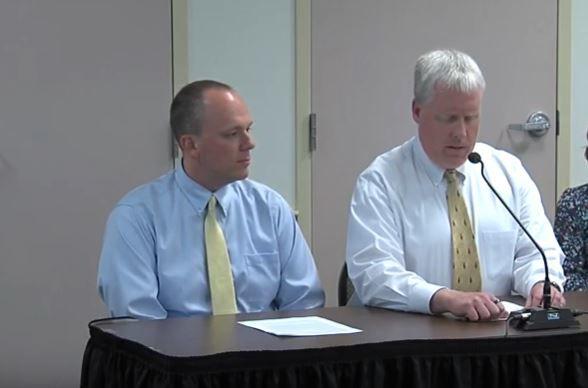 "Edd Powell was a dedicated husband, father, teacher, mentor, and friend to all members of the music education community. His thirty-five-year teaching career included twenty-seven years of teaching band in Cabarrus County which included terms at Central Cabarrus High School, JN Fries Middle School, CC Griffin Middle School and Hickory Ridge Middle School," the request from the association said. "His subject matter knowledge was unparalleled, his band programs were second to none, and his tireless ability to invest in the successes of each of his students are just a few reasons why Edd Powell will always be revered as one of the finest music teachers in the history of our craft."
Powell passed away in February 2019, and the request said the sanctuary at his funeral was filled with Central Cabarrus letter jackets. Tulbert said he was the director at Central Cabarrus from 1984-1991 and then worked as the assistant director until the opening of Hickory Ridge Middle School in the early 2000's.
After the request was presented, Shoe added that the school's band room is solely used for music programs and he felt like it would be an appropriate and fitting tribute to Powell.
"I can say that although the age of our building presents us with many challenges, we are blessed with 53 years of tradition and we think there's no better way to capitalize on that tradition," Shoe said. "And I say this as the principal as well as an alumnus of Central Cabarrus High School, that this is a way to capitalize on that tradition and also to preserve the work that Edd Powell did within our community, particularly for Central Cabarrus High School and our feeder zones."