The adoptive mother of Erica Parsons pleaded guilty to murder and child abuse in court Friday morning. She will now spend the rest of her life in prison.
According to WBTV, Casey Parsons pleaded guilty to all three charges against her in Rowan County Superior Court; murder, child abuse and obstruction of justice.
Casey Parsons read statement: "I don't know why I did the stuff I did. I failed God, I failed Erica. I failed horribly." "I'm sorry to God, I'm sorry to Erica." pic.twitter.com/26f5tZ8UmL

— David Whisenant WBTV (@DavidWhisenant) August 2, 2019
Erica Parsons was reported missing by her adoptive brother, Jamie Parsons, six years ago. She was last seen in November 2011 when she was 13-years-old. Her adopted brother, Jamie Parsons, reported her missing in July 2013.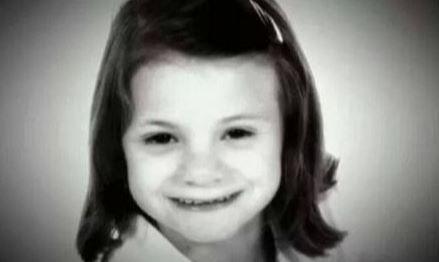 Casey and her husband, Sandy, were formally charged with first-degree murder in the case by the Rowan County Sheriff's Office in 2018. At that time they were already in prison serving sentences on federal fraud also related to Erica's disappearance.
According to the bill of indictment for felony child abuse, the Parsons did "intentionally inflict serious bodily injury, broken and fractured bones which resulted in a permanent and protracted condition that causes extreme pain on Erica Lynn Parsons, who was approximately 12 to 13 years old at the time."
When Erica originally went missing, Casey Parsons told investigators she went to live with her biological grandmother in Asheville. Law enforcement tried to find the grandmother, but was unsuccessful.
In August of 2013, the Federal and State bureaus of investigation got involved. That investigation, according to court documents, focused on funds Casey Parsons and her husband, Sandy, collected during the two years Erica was missing. The sheriff's office searched the family's home in Salisbury, and K9 searches for human remains both at that address and elsewhere in town yielded nothing.
The FBI arrested Casey and Sandy Parsons on July 30, 2014, for federal fraud. Casey Parsons pled guilty to 16 counts, and Sandy Parsons was found guilty of 43 counts of fraud.
In 2016 human remains thought to be Erica were found in the Pageland Mount Croghan area in Chesterfield County, South Carolina. The land was owned by members of the Parsons family.
Law enforcement said that Sandy Parsons led them to the site with the remains.
The N.C. Medical Examiner's Office released Erica's autopsy report in January 2018 that determined Erica was killed as a result of unknown homicidal violence. The report said that decomposition and extent of evidence of physical abuse made it impossible to determine the exact cause of death.
According to the autopsy, several family members reported that Erica's adopted parents had physically and emotionally abused her. Interviews with the Parsons revealed the same thing.
"These reports include accounts of beatings with a belt buckle that broke the skin, episodes of being choked and thrown to the ground, her hand being slammed in a door, repeated episodes of her fingers being bent all the way back, one episode in which a tooth was knocked out, being forced to sleep in a closet, being forced to eat dog food and being deprived of food and malnourished," autopsy documents said. "During another episode, one arm was reportedly fractured, and a homemade cast was applied to avoid seeking medical attention."
WBTV reported that Casey testified in the case and told the jury that Casey bent Erica's fingers back so far that they broke. He also said the child was not given access to the bathroom and when Casey found out that she had relieved herself, she would be beaten.
Sandy Parsons remains in the Rowan County Detention Center facing charges of first degree murder, child abuse, felony concealment of death and felony obstruction of justice.