Forty-four Cabarrus County students enrolled in the Northwest High School Academy of Health Sciences recently participated in the inaugural Health Sciences Summer Camp.
The Academy of Health Sciences "introduces students to health career possibilities through a series of career exploration" both inside and outside the classroom. It is a four-year academy affiliated with the National Academy Foundation (NAF). All courses use project-based learning techniques with an emphasis on strengthening literacy, project management, leadership, and team building skills while fostering creativity and innovation.
To fulfill this mission, the advisory board organized a three-day summer camp where students visited local colleges and health care organizations and received mentorship from upperclassman enrolled in the program.
During the camp students visited:
- Rowan-Cabarrus Community College
- Cabarrus Health Alliance
- Cabarrus College of Health Sciences, and
- Atrium Health NorthEast
"My favorite part of the camp was meeting new people and learning more about what path I can take for my career in the future," freshman Gracelynn LaPorte said.
Another freshman, Adriana Bohr, said, "I learned about the dental assisting which sparked my interest."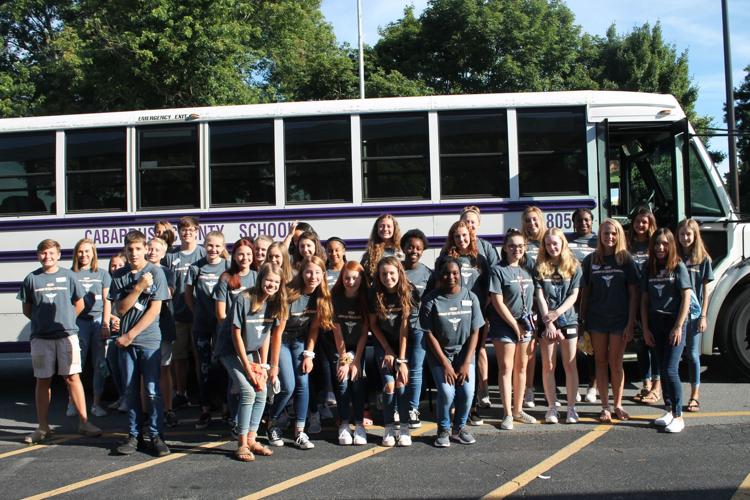 Members of the academy's advisory board said the program provides a safe place for students to identify and define their own career path within the complex healthcare system. They are proud to help support the students along their journey.