CONCORD — Noah Ballard struts down the hallways of Weddington Hills Elementary School not afraid to show who he really is.
Noah, who was diagnosed with anchondroplasia, a bone growth that causes dwarfism, is an energetic, bubbly fourth-grader with a positive attitude.
The fourth-grader loves sports and interacting with his friends.
The only slight difference is his height.
Still, even his size doesn't affect Noah's outgoing personality.
"People are different, but we can do everything everybody else can," Noah said. "We just need a little help."
(RELATED: 9-year-old Concord boy with dwarfism gets dream trip to Chicago)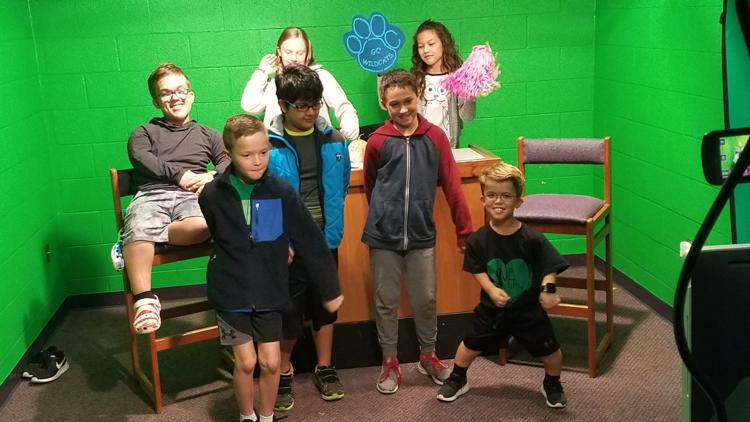 On Wednesday, Oct. 16, teachers and students at Weddington Hills Elementary School wore the color green in support of Noah and National Dwarfism Awareness Day, which will actually be celebrated nationally Friday, Oct. 25.
"I feel like Noah has been a great influence on all of our students because I watch the kids and they treat him the same as everyone else," said Laura King, Noah's homeroom teacher. "It's so interesting to watch. If there's a new student, or someone who comes in and has not met Noah before, and kids being kids will sometimes say things they shouldn't and will make a comment about his size. These kids will immediately step up for him, and say, 'Noah is just like everyone else.'"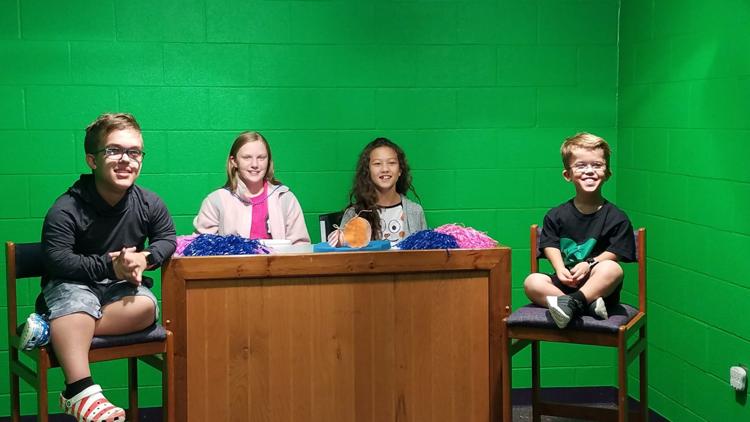 Raising awareness about dwarfismEach October since Noah's kindergarten year, his parents, Chad and Traci Ballard, raise awareness at the school. October is also National Bullying Prevention Month.
The Ballards presented the awareness to Weddington Hills Elementary School about a month into Noah's first year in elementary school when a friend was upset by witnessing other classmates point and talk about Noah.
Since then, each year in the middle of October, Noah walks around the school and introduces himself to new students, hands out a pencil with the words "Love a Little" and answers questions.
A packet is handed out to parents geared toward, "Understanding Dwarfism."
A card distributed by Noah's parents says dwarfism is not an intellectual disability; the word "midget" is highly offensive; there are more than 300 different types of dwarfism; there is an estimated 30,000 people in the United States with dwarfism; and 80 percent of little people are born to average-sized parents.
"He's not any different other than his height. He can do everything all the other children can do but I think it brings awareness to the children to treat him equally," Traci Ballard said.
On Wednesday morning, Noah and his friend Mason Coffey, a 16-year-old who also has a form of dwarfism, were introduced on WCAT News, Weddington Hills Elementary School's news station.
They walked around the school raising awareness about dwarfism and then spoke to the entire fourth-grade class in the cafeteria.
"I just think it is an amazing opportunity for us to be able to share with the whole community just what dwarfism is and bring that awareness and educate others because not everyone understands what it is," King said. "I think for the community to be able to see that he is just a regular fourth-grade kid."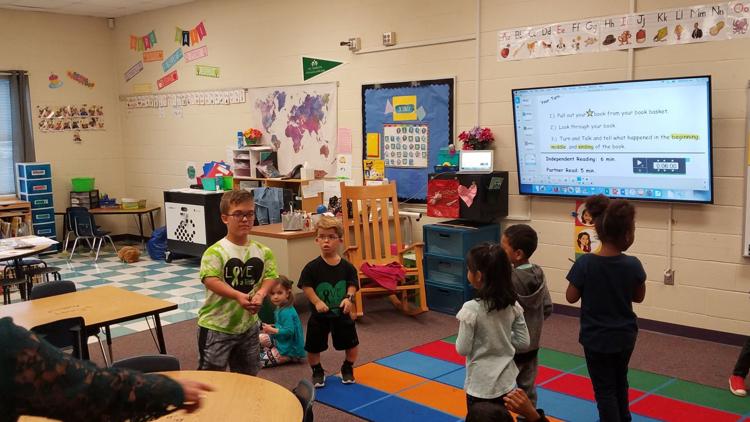 'You have to be the bigger person'Mason Coffey is a team manager of the football, basketball and girls' softball teams at Draughan High School in Valdese.
Noah met Mason when he was 1-year-old at a Little People of America Christmas party, and their friendship has remained tight because of the bond they share.
"People are going to stare and say stuff regardless but you have to be the bigger person," Mason said. "You have to keep your head up no matter what the situation is or it will always get to you."
At 12 years old, Mason wrote an essay on bullying and read it to a group at a Little People of America event.
"I just started writing about why it is not OK to bully and everyone has something going on at home, and you never know what they are going through," Mason said.
Holly Coffey, Mason's mother, said they began addressing the dwarfism topic when Mason was in eighth-grade.
Soon, his friends were wearing T-shirts that were made.
"The biggest compliment that we get is, 'Oh, I forgot he was a dwarf,'" Holly Coffey said. "They see him as Mason and we want everyone to see him as Mason. We want everyone to see his dwarfism second to him. I think that's part of the awareness."
Traci Ballard has T-shirts made each year for the occasion.
This year, she made about 150 shirts.