CHARLOTTE -- Charlotte-Mecklenburg police released surveillance video of a suspect's vehicle believed to have been involved in the fatal shooting of a Cabarrus County deputy's son.
Police said 19-year-old Nathaniel Isenhour was shot around 10 p.m. on November 25 in the Harris Teeter parking lot, located at 8640 University City Boulevard.
He died at the hospital the next morning.
[RELATED: UPDATE: Teenager killed in north Charlotte is son of Cabarrus County deputy, Mount Pleasant graduate]
Isenhour is the son of Cabarrus County Sheriff's Office Sergeant Sonny Isenhour.
Police, and the Cabarrus County Sheriff's Office, are asking for the public's help in identifying the killer.
The photo appears to show a gray sedan with a rear tail light out and damage to the front passenger side of the car.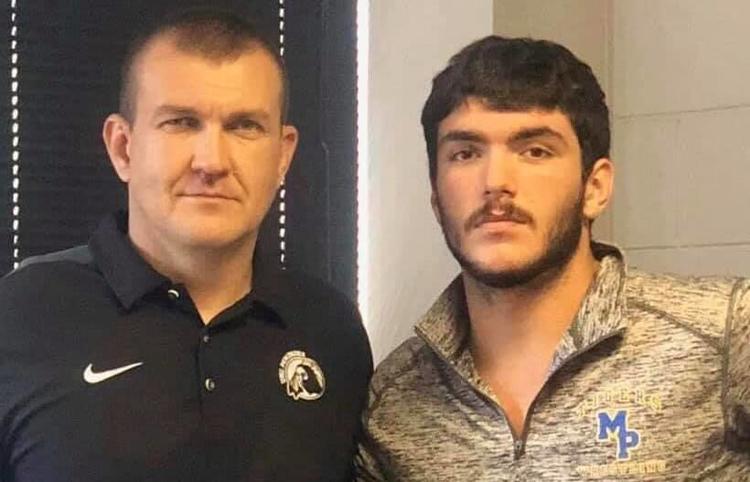 Sonny Isenhour and Sherri Walker, Nathaniel's parents, made a plea to the public during a news conference Wednesday morning at the Charlotte-Mecklenburg Police Department headquarters.
"I'm begging somebody to say something," Sonny Isenhour said. "He was only 19 years old. Not knowing is absolute torture. This is about justice. The person that killed Nate will more than likely hurt other people one way or the other, and next time it could be you or somebody you care about."
Nathaniel Isenhour was a 2018 graduate at Mount Pleasant High School. He played football and he wrestled.
"My heart is breaking. Never did I think I would be on this end of things," Sheri Walker said. "While you may elude the police, you will not escape God."
A $5,000 reward is being offered for information that leads to an arrest.
Call the CMPD Homicide Detectives at 704-432-TIPS (8477) if you recognize the vehicle. You can call Crime Stoppers at 704-334-1600 to remain anonymous.