Poplar Tent Road is going from a two-lane country road to an NCDOT "Super Street," and the only thing missing is a cape and the ability to make a left turn.
No. 1Cutting corners hurt intersection improvement. Most of the intersection "improvements" at Concord Parkway and Poplar Tent Road/McGill Avenue are complete and open as of Tuesday. I'm not impressed, and I'm sure the people who own the old Kmart property and residents of Cliffwood and Groff streets will not be either.
When the project was designed, they left out a U-turn on the Poplar Tent side. That means if you want to go left (southbound) on Concord Parkway/U.S. 29 from McGill Avenue you have four choices, none of which are good:
1. Make an illegal left turn. The Concord Police Department has been ready when several of you have tried this. Don't do it.
2. Make a left turn into the old Kmart parking lot and then turn left beside CVAN's Cool Used Stuff (stop in if you have time, they have some good deals and it's for a good cause), then turn right onto Concord Parkway. But if I'm the owner (MPV Properties), I am going to be unhappy with the cut-through traffic wearing out my pavement. MPV is planning to develop the outparcels along Poplar Tent Road and on Concord Parkway.
3. Turn left on Cliffwood and then left on Barnhardt Avenue coming out beside the speedway. The left side of the streets there are not quite as residential as Groff, which is now completely residential.
4. Turn left on Groff and then onto Montford Avenue back to Concord Parkway.
No. 2You still can't get to some places safely or easily. I bet the businesses along Concord Parkway over around Punchy's have to be hopping mad.
Let's say I'm driving to lunch at Punchy's from my office here at the corner of Peachtree and Church. I head down Peachtree, go right on McGill, and then where do I go? I can't safely take any of the four previously mentioned left turn options and get there.
The only option is to turn right on Concord Parkway, then an immediate left lane switch to the U-turn lanes and cross the intersection again, and then left at the U-turn lane in front of the restaurant.
To go less than the length of a football field you have to go through four signal lights — brilliant!
No. 3Other dangers there. Coming southbound on Concord Parkway from the hospital/mall side to the first signal light can be tricky. Be very cautious. Part of the problem here is the close proximity of the U-turn signals and the ones at the main intersection. You can see both signals in your line of sight.
If there haven't been accidents because of that, I'm sure there will be. I saw one driver go through a red light at the U-turn signal; fortunately, there were no cars coming at the time. I expect there will be others rear-ended when they stop.
Unfortunately, that's nothing new. There were plenty of accidents on this street before NCDOT's brilliance.
Another problem is coming from Poplar Tent. Henry Riley pointed this out to me. The arrows on the pavement show two lanes going straight — but not for long. The left lane bottlenecks into the left U-turn lane and, of course, folks who don't know this are scrambling to get over to the right.
Can you imagine someone's frustration if they can't get over and wind up headed back down Poplar Tent Road? I guess they'll have to turn left into the old Kmart parking lot and start over.
Just wait until the new businesses go into the old Kmart property and see what kind of mess we have then.
No. 4Concord's traffic calming policies. The city of Concord is talking about changing its "traffic-calming" policy, and one change would be to eliminate speed humps. Put me down as opposed.
If people would be safe and drive at reasonable speeds, speed humps wouldn't be necessary, but it's proven over and over that many people simply won't obey the speed limit.
They also might not be needed if the city and NCDOT didn't force through traffic into our neighborhoods.
I would love to see speed humps on Groff and Montford to slow down the cut-through. We don't have sidewalks out in our neck of the woods, and the speeding minivans and SUVs make it difficult to walk safely.
Please slow down. There are children, dogs, cats and the occasional gray-haired newspaper editor/sportscaster walking about.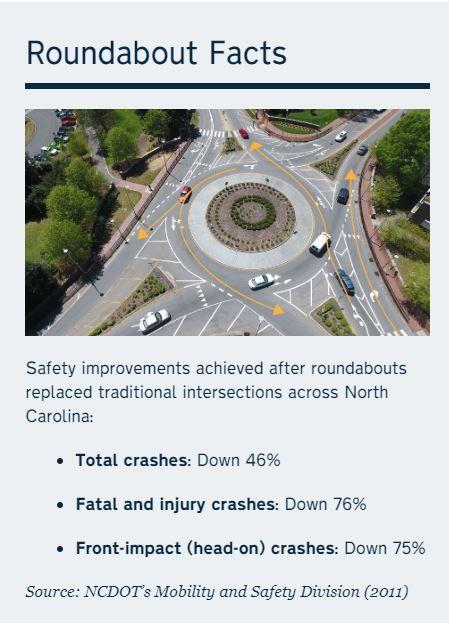 No. 5Speaking of NCDOT and Poplar Tent.
A public meeting about the widening and changes planned from the top of the hill above Cannon School past George Liles Parkway will be held from 4-7 p.m. Monday, Oct. 14, at Concord Fire Station No. 9, 1020 Ivey Cline Road.
People may attend the meeting at any time to learn more about the project and speak with members of the project team.
Tentative plans call for a roundabout at Lylerly Ridge Road and Education Way (Cannon School) and for a continuous flow intersection at Poplar Tent and George Liles Parkway.
Here's part of what NCDOT's website says: "A continuous flow intersection, sometimes referred to as a displaced left turn intersection, is an innovative design to help improve safety and mobility by redirecting some or all left hand turns at a major signalized intersection."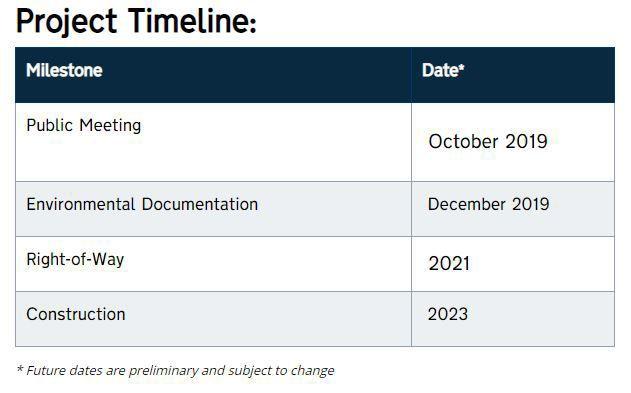 The project is estimated to cost nearly $29.3 million.
After the public input, the environmental documentation is scheduled for December, then right of way acquisition in 2021 and construction to begin in 2023.
People who cannot attend the meeting can submit comments in writing, by phone or email through Oct. 28.
All comments received will be reviewed and considered for the final design.
To send comments or learn more, call NCDOT project manager Travis Preslar at 980-262-6290. You can also submit comments in writing to 12033 E. Independence Blvd., Suite H, Matthews, NC 28105.