CONCORD — Nearly 3,000 people lost their lives during the Sept. 11, 2001, terror attacks.
Each year, the nation mourns the victims and their families with tributes and reflections.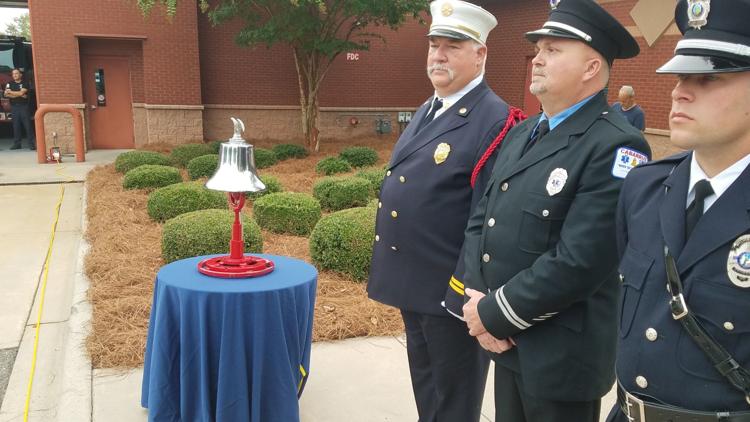 On Wednesday morning, Concord police officers and firefighters gathered at Fire Station No. 8 to pay homage to those affected when terrorists high-jacked airplanes and crashed into the World Trade Center Towers in New York City, the Pentagon and in Shanksville, Pennsylvania.
Among the fatalities were friends, family and parents.
About 6,000 more people were injured.
Hundreds of first responders, such as police, firefighters and medical personnel, died or were injured while responding to the site.
Local first responders led a moment of silence, prayer and then ringing of a bell around 8:46 a.m., the time when the first airplane struck the North Tower of the World Trade Center.
"We do this to welcome home our brother and sister firefighters, to represent their final resting place, and that their final assignment has been complete," said retired Concord Fire Chief Ray Allen.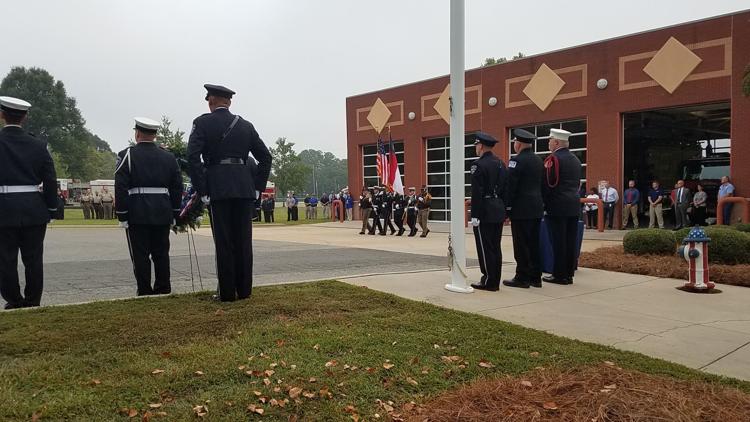 Allen led the remembrance ceremony with prayer and a few of his own thoughts.
"This is a somber remembrance," he said. "In particular, not just today, but Sept. 12, and how it seems in comparison to these days in which we live. In particular, as I was reflecting, I couldn't help wonder and ask myself: Can we only come together during times of great tragedy and despair?"
Concord Mayor Bill Dusch and other city leaders were on hand for the annual ceremony, which Concord first responders have organized since 2002.