More parking is on the way for the West Cabarrus YMCA, and the organization has started the second phase of its capital campaign to make this happen.
Over the past year, the YMCA began renovations that included refurbishing the natatorium, painting, installing new lights and redirecting its two lanes of traffic to ensure safety at pick-up and drop-off times for children.
Executive Director Robert Kirk recently released a video to tell members and the public about changes to the YMCA's parking. In the process of redirecting traffic, he said the Y lost about 18 parking spaces, but that will all change soon.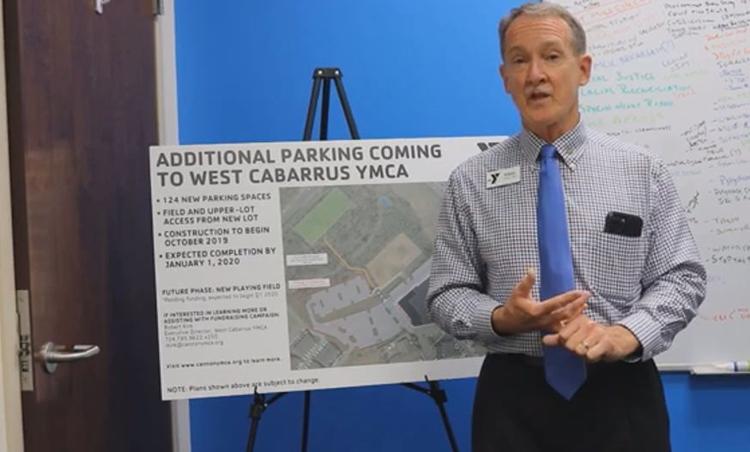 In mid-October, Kirk said the YMCA will convert its lower left-hand playing field into a parking lot that will give it about 124 new spaces. He hopes they will be complete by December as a Christmas present to members.
There is also a 5.2 acre field across the stream that the YMCA owns and plans to convert into two smaller soccer fields to make up for the fact it is sacrificing the other for a parking lot. There will be a pedestrian bridge built to get to those fields.
With all of these changes— which Kirk said also include hopefully putting artificial turf on its upper field— comes a price tag of about $3.5 million. That's why the YMCA has started an ongoing capital campaign.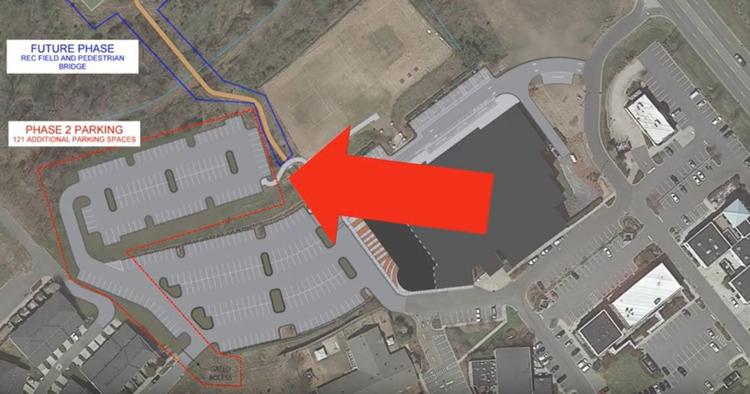 "So there are some really cool things happening and how do we get there? We get there because you care," Kirk said in the video. "I need to invite you into a framework of not of scarcity, but of generosity. I want you to be generous in your thinking."
He added he wants residents to be generous in their assets, so the YMCA can continue to serve the community's needs.
"We are a blessed community and we are reaching out in a powerful way," Kirk said. "If we are going to love, care and serve all people in a manner that honors Christ, then we need to step up."