Another brewery is set to open this weekend in Concord.
Southern Strain Brewing Company will open its doors and small batch craft beer taps for the very first time on Friday, Sept. 6.
This 3-day grand opening celebration kicks off with a ribbon cutting by the Cabarrus Chamber of Commerce at 11:30 a.m. on Friday. Live music, food, door prizes and fresh craft beer will follow with noon openings every day during the weekend.
Hot Box Next Level Kitchen, the brewery's food partner and future taproom kitchen operator, will be on site offering food selections from its new menu.
Lineup for bands this weekend:
Friday, Sept. 6: The Hacksaw Jones Fiasco (4 -7 p.m.) & The Kodiak Brotherhood (7-10 p.m.)
Saturday, Sept 7: The Bloodworth Project (1 p.m.-4 p.m.), 40 Acres DJ's Yella & C-Nile (4 -7 p.m.) and AKITA funk band (7 -10 p.m.)
Sunday, Sept. 9: The Brian Burton Jazz Trio (1-4 p.m.) and Josh Daniel Acoustic (4 -7 p.m.)
The brewery's opening day beer offerings promise to have something for everyone.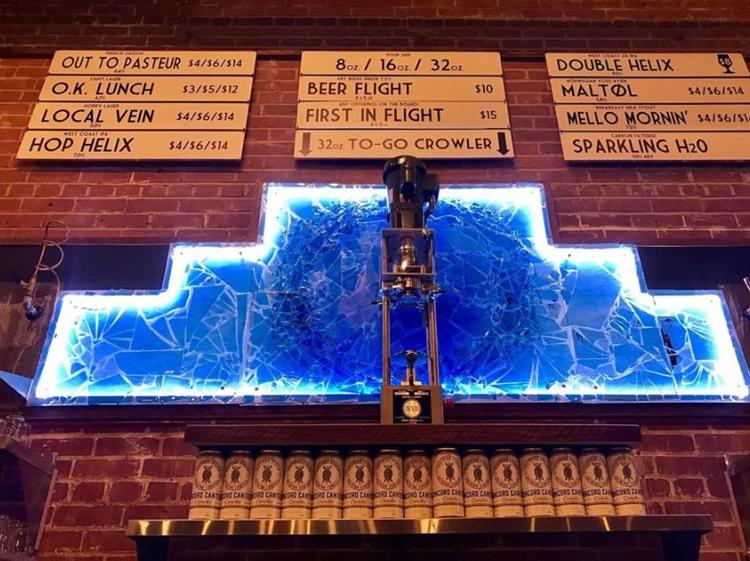 Brews of the weekend will include a breakfast milk stout named "Mello Mornin'" made with beans from local Concord roaster Mello Roasters; a Norwegian Maltol fermented with Voss Kveik yeast; an open fermented French saison named "Out to Pasteur" for taproom icon Louis Pasteur; a lite lager dubbed "O.K. Lunch Lager" after a 1930's downtown Concord watering hole; a hoppy lager called "Local Vein" after the gold mine situated far below the taproom; a West Coast IPA "Hop Helix" and it's big brother, a double IPA named "Double Helix" and a mixed fermentation "Cherry Lemon" sour ale.
In addition to its in-house craft beer offerings the taproom will also offer red and white wine from Concord's Dover Vineyards, sparkling Prosecco on tap, house made sparkling water with a soda upgrade option using seasonal syrups, a sweet and a dry cider on tap and bottled kombucha.
Southern Strain Brewing Company is located within the Historic Center City of Concord at 165 Brumley Avenue NE.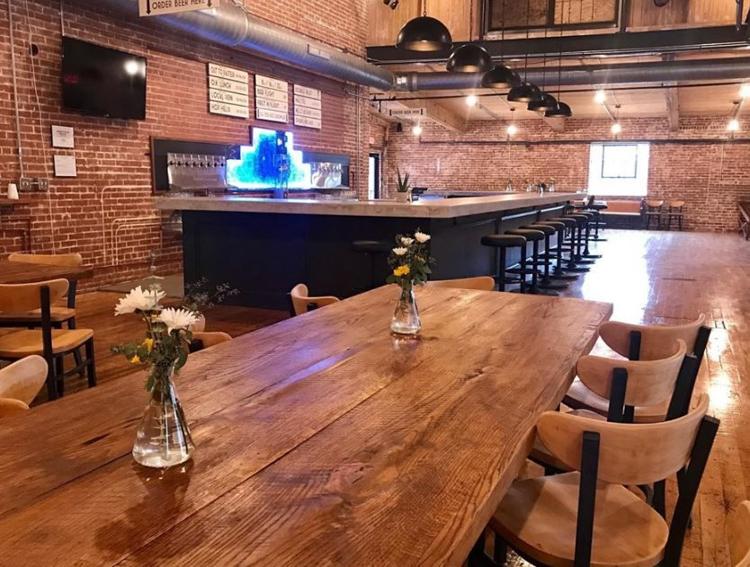 Its 5,000 square ft. taproom and 10,000 square ft. production brewery includes a seated bar with designated walk up ordering, private and community tables, a 500 square ft. outdoor patio and a 500 square ft. indoor, unconditioned recreation space named "The Back Porch" that includes corn hole, ping pong, foosball and additional seating.
Views of the production brewery are available inside and out.
Stay up to date on Grand Opening Weekend by following Southern Strain Brewing Company on Instagram @SouthernStrainBeer and on Facebook.