Editor's Note: We asked the owners of Pleasant Memories Sweets & Treats to answer some questions about their new business. Below are their responses.
In a couple of paragraphs describe your new business:
Our business is Pleasant Memories Sweets & Treats.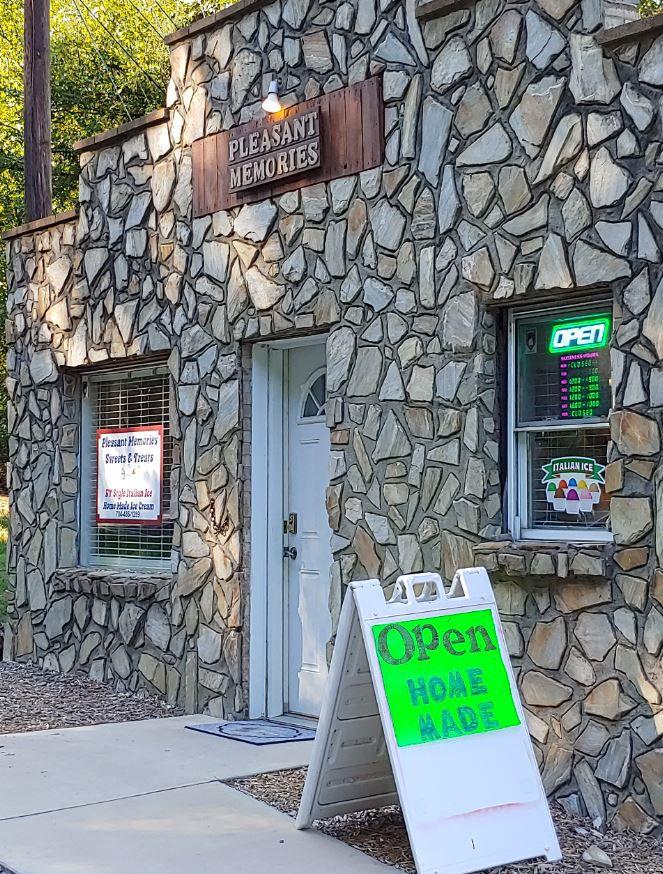 The idea behind our name, Pleasant Memories Sweets & Treats, is to have a business that attracts families and friends who want to relax in a delightful ambience that brings back pleasant memories of days gone by. From the interior decor to the music, we aim to give people a nostalgic atmosphere where they can settle back and remember certain times, tastes, or events that bring to mind something or someone special.
What is your specialty and what sets you apart?
We are certified, through the Dept. of Agriculture, as a bakery and ice cream manufacturer. We do make our ice cream here in the shop, using our own recipes. Right now our flavors consist of vanilla, chocolate, chocolate brownie (Deborah makes the brownies, then incorporates them into the chocolate ice cream), strawberry, cookies and cream, banana, banana pudding, cherry pineapple cheesecake, and butter pecan. More flavors are coming. We also carry many flavors of New York style Italian ice and cream ice. We import it from Carlos Italian Ice of New York because Carlos uses juices, extracts and fruit to make their ices. They do not use artificial flavoring.
Our baked goods include old fashioned cold oven pound cake covered with buttercream glaze, chocolate pound cake with fudge icing, various cobblers, including blueberry, strawberry, apple and peach, with an occasional peanut butter pie.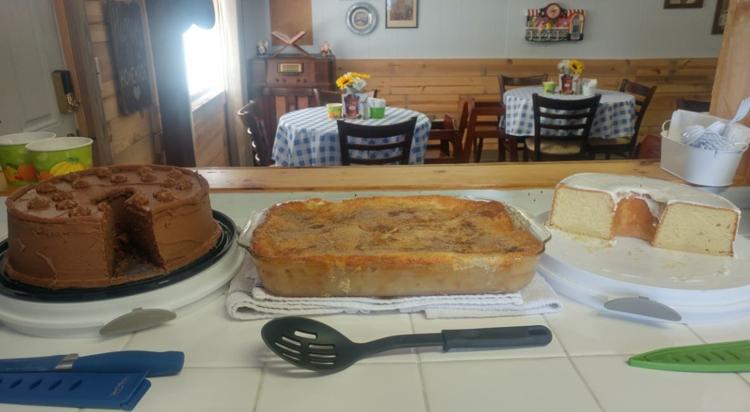 Our patrons often talk about the pastries reminding them of cakes and cobblers their mothers or grandmothers used to make, and that our ice cream reminds them of ice cream socials their families or churches used to have. They really love the fact they can tell such difference between "store bought" and homemade ice cream.
There are three large picnic tables with umbrellas outside, allowing anyone who wants to eat outside to do so comfortably. Inside there is tables and chairs enough to accommodate 16 adults and children.
We have a 1920 or 1930 era antique radio which Wes equipped with a Bluetooth speaker.
When elderly people come in, we play music from the Big Band era. They often sit for long periods listening to the music and reminiscing about their early years, or about dancing with a special person.
For the younger people we play music up to the 70's. We don't usually get any more modern than that. Whether it's the ice cream, pastries or the music, people like it. Other memorabilia on the walls reminds people of early America. We have a very large number of repeat clientele.
We opened June 10 of this year. Our hours, right now, are Tuesday through Thursday from noon to 9 p.m., then Friday and Saturday from noon to 10 p.m.
Who are the owners/partners/managers?
Pleasant Memories is owned and operated by the Gary and Deborah Frye family. It is being run by Gary, Deborah, Anna, and Wes Frye. The mom, Deborah, does the baking and helps develop the different ice cream flavors, and the others help in managing and making the ice cream and perform the other duties.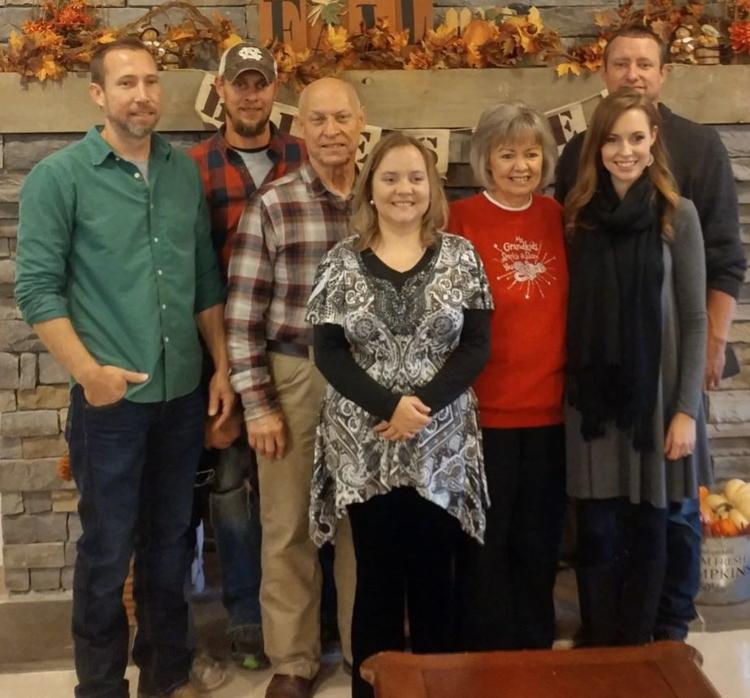 Where are you located and how can customers reach you?
We are located at 7995 W. Franklin St., Mt. Pleasant, NC 28124
You can also follow Pleasant Memories Sweets & Treats on Facebook.