KANNAPOLIS – As part of the West Avenue Streetscape Opening Event in Kannapolis on Thursday, Oct. 10, Jake Haldenvang and Delta Fire will perform.
The city will celebrate the opening of the completely new downtown streetscape with a ceremony at 5:30 p.m. at the roundabout intersection of West Avenue and Laureate Way. The ceremony will kick off an evening of fun for everyone. The Downtown Runaround (walk/run) will follow the ceremony. A street festival with food trucks, games, live music and more will last from 6-8 p.m.
Jake Haldenvang, a ground-breaking artist who recently participated in blind auditions for The Voice, is a multi-genre singer/songwriter, and guitarist who brings profound depth and excitement to his stage performances. Deeply steeped in the blues, his vocal prowess, soulful melodies and dynamic guitar phrasings are a passionate blend of modern and vintage rock n' roll, seamlessly combined with a flare of soul and modern rhythm & blues.
Delta Fire is a cover band of five musicians with years of experience. Ray Tyson started playing guitar at age 17, and was influenced by Freddie King, the Vaughan Brothers, Jimi Hendrix, and Carlos Santana. Shemaine Pickens began her musical journey at 9 years old. She recorded her first single at age 14, and received a full vocal scholarship to Winston Salem State, where she studied Music Business. Bill Carroll wrote and performed a song that was featured on Dick Clark's long-running "American Bandstand" TV show. He was nominated for a regional Emmy Award in 2007 for music he composed for public television. Michael Costa, from New Jersey, began playing music at age 12, and recorded with the band Red Wing at age 17. Kevin Cosgrove started playing keyboards when he was 10 years old. Although self-taught, he quickly excelled and played in many cover bands and he was a partner in a recording studio, composing and recording music for commercial videos which made him adept at many different styles of music.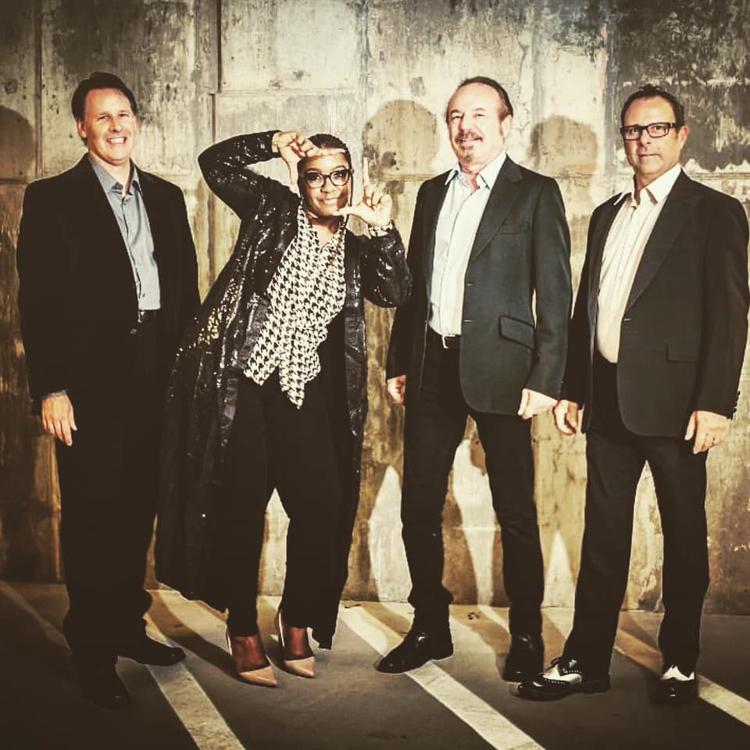 Throughout the fall there will be other special events that will celebrate and introduce you to this new amenity in our City. The streetscape/linear park is designed to be the heart of the city.
West Avenue has been transformed into a beautiful tree lined street which will accommodate live music, open air dining, walking, running, a putt-putt lawn, and other greenspaces perfect for reading, classes for exercise or other special events.
The new streetscape also has fountains, public restrooms, swings, public art and murals. Oak Avenue and Vance Street have also received a facelift with new sidewalks, trees, landscaping, paving and more.
Underneath the streets new infrastructure has been engineered to accommodate the new businesses, sports and entertainment venue, restaurants and offices that are coming to downtown. The $30 million project also includes two new roundabouts and updated intersections designed to be visually appealing and serve as important traffic devices to slow people down as they travel thru the pedestrian oriented area.
The streetscape/linear park is one of three catalyst projects in the city which are designed to generate millions in private investment and employment opportunities for the Kannapolis.
While visiting the new streetscape you will see construction on the Sports and Entertainment Venue – the new home of our minor league baseball team. The venue will open in April 2020. VIDA, the mixed-use district going up between S. Main Street and West Avenue, is now underway.
There are four stories of apartments above the ground level shops and restaurants. Old Armor Beer Company, the city's first brewery, will open on West Avenue this fall. This veteran owned and operated business will offer a variety of specialty brewed beers.
Follow us on Facebook/Twitter/Instagram to learn more about events happening on West Avenue and at www.kannapolisnc.gov. To register for the Downtown Runaround, visit www. runkannapolis.com