"I think that I shall never see a poem as lovely as a tree."
Joyce Kilmer's poem sings the praises of trees, but if you happen to be on the end of a crashing tree you might feel differently.
Trees are coming down everywhere. Last Thursday's (June 20) storms knocked down a bunch of trees across the county and did a lot of damage. Multiple houses and sheds were damaged.
The electricity was knocked out here at Independent Tribune and across several parts of Concord. We're really dependent on electricity and computers. A planned after work outing was almost cancelled because Cabarrus Brewing couldn't process our credit/debit cards. Fortunately we were able to scrape together enough cash to buy a brew a piece.
Next Door Neighbor and Facebook have been filled with posts asking for recommendations for affordable, reliable tree people. I can tell the affordable part doesn't exist, but there are a lot of reliable tree people who do good work.
Right now you might be waiting in line.
On my way to work every morning since then, I've passed at least three trees down from Barnhardt Avenue down Cliffwood Street. One neighbor has cut up part of one the trees and piled it at the street.
If you're doing it yourself, be very careful. Cutting trees might be one of the most dangerous things you can do – and that's without factoring in the snakes and bees that get up in the downed trees.
Only the good die young. Billy Joel wasn't talking about trees, but it applies. We're got a bunch of trees at my house but only two aren't those dang sweet gums, which drop annoying balls everywhere.
The first two of our trees that died were poplars. One fell across our Pontiac (back when Richard Petty was driving one). We also lost our hickory tree last year. I miss seeing the squirrels sitting on the front steps chewing the hickory nuts and dodging our four cats.
My next door neighbor has an oak tree that died three or four years ago. The squirrels liked it because of the acorns. A few limbs fall every now and then and most of the bark has shed. Every time I mow, I look up to see if it's ready to fall my way. It's leaning away from both our houses.
Now we just have a raccoon and a 'possum' that visit in the evening to snack on cat food.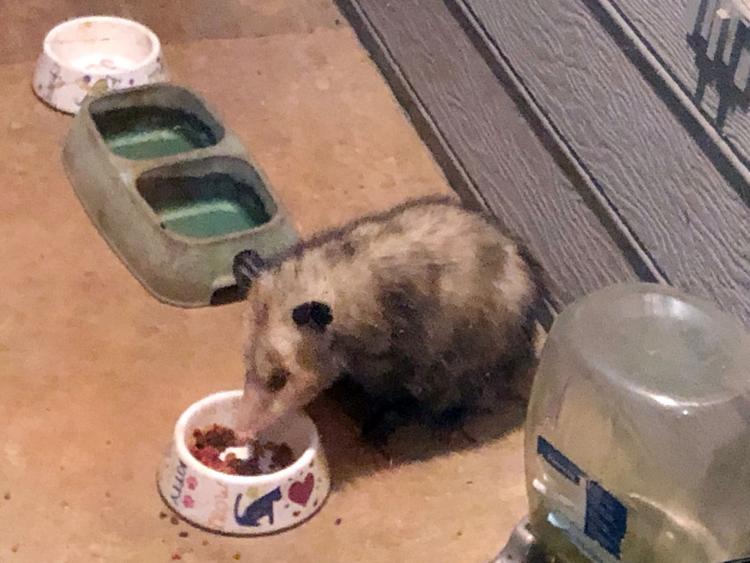 My tree guy, Bobby Duty, said the dead oak would be really expensive to cut down now because it's so hazardous to climb.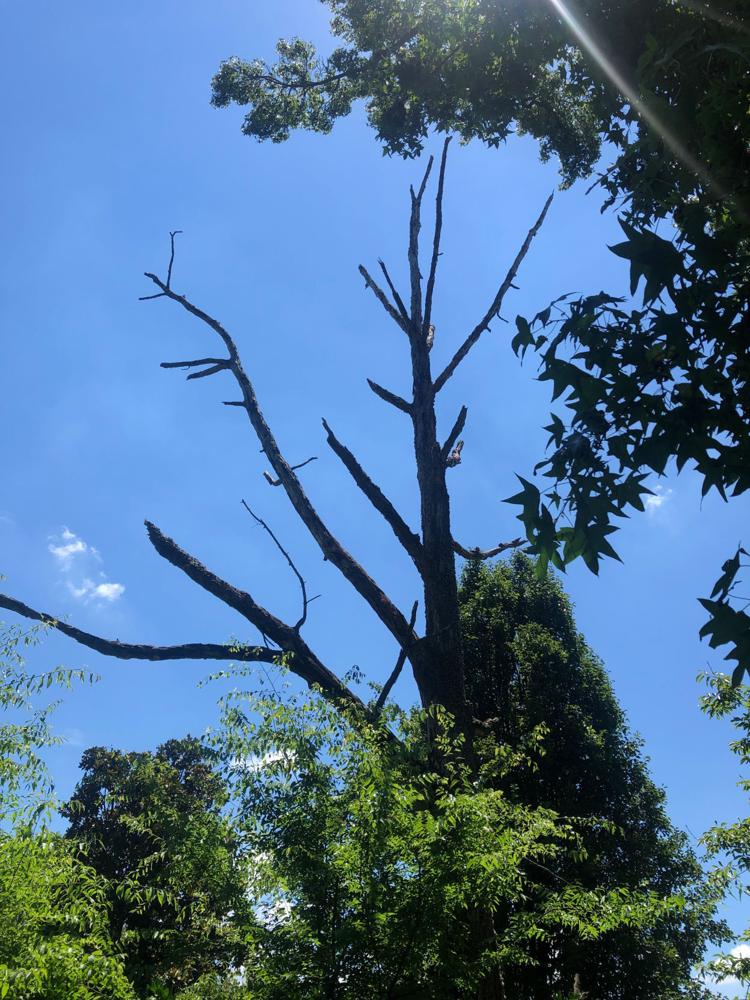 Taking down too many trees. Our neighbors in Harrisburg are not happy about all the trees being cut for a new development off Roberta Road beside the Harrisburg Town Center. It's going to be Harrisburg Village Townhomes by Eastwood.
"It will change everything for our community also in Harrisburg Estates," according to Sharon Gibson, who lives nearby.  "All the woods behind our neighborhood are being demolished.  I hate to think of all the displaced wild animals that lived in there.  Maybe it will all look nice when it is finished but I already miss the tree canopy that was there!"
Have you ever seen a townhouse as lovely as a tree? Probably not.
I went to take a look and wouldn't you know Davey Tree had the road blocked on Roberta, trimming trees around a utility line. When I got there finally, I discovered Sharon's right. They're knocking down a lot of trees and a bunch of critters are being displaced.
Some relief but across Rocky River. The animals will have to swim across, but it looks like maybe there's a protected agriculture district, just northeast of the new development. I'm sure many Harrisburg residents are hoping that means it won't be piled full of houses.
I saw the sign "Agriculture District" when I swung around Blackwelder Road. I looked up the zoning maps but didn't see any agriculture zones there. Most of the property is low density residential and some was O-I (office institutional). There is one large tract that was C Z-RL. That's one I'll have to check. My guess is it's a conditional use.
What ever happened to the Target shopping center they were going to build over on N.C. 49 near Blackwelder Road?
Harrisburg Forum down. Harrisburg Forum – Harrisburg NC is always one of the most active Facebook groups around. It's good for recommendations, spreading gossip, ranting about problems and getting the word out about anything Harrisburg.
Some town leaders feel like it's a thorn in their sides.
Right now, they don't have to worry about it. "This group has been archived…" meaning you can't post, like or comment on anything there. One of the administrators posted that several of the moderators were taking vacations at various times so there was no one to monitor the activity.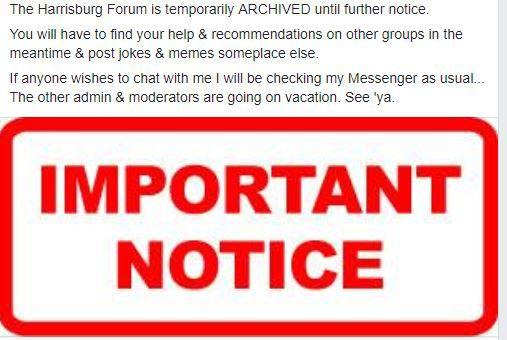 In the meantime, there are a handful of other Harrisburg groups and sites – though none with the voice of the Harrisburg Forum.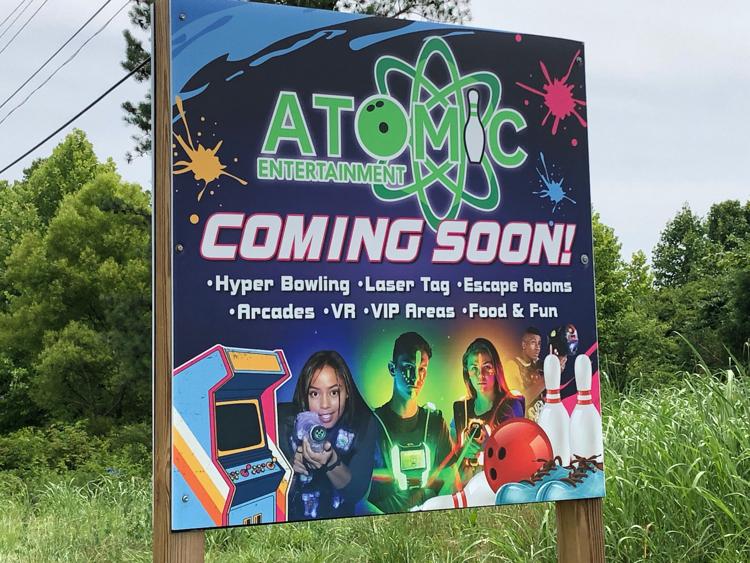 We're still chasing a number of things that readers have suggested including: Atomic Entertainment that has a sign beside the Cabarrus Arena and Events Center; possible tenants for the old Kmart building; the black cemetery off Corban Avenue; Kindley Tavern and more.