Cemeteries and flags always seem to stir the emotions.
Concord's disregard for black cemeteries.  That's something Norman J. McCullough Sr. pointed to this week.
"After celebrating Memorial Day, it is clear that the City of Concord does not care about cemeteries like the Old Camp Ground Cemetery (OCGC), a black cemetery near the MLK Jr. round-about," McCullough wrote in a letter to the editor. "I was recently informed that there is another area at the Lutheran cemetery on Corban, only for blacks, that nobody cares about. Why?
"My new book unfortunately will document all of this. Why can't this be resolved? It is not in the interest of the town to have these historical eye sores in various parts of the town. At the OCGC, there are 18 veterans.  I know we care about veterans. How will we celebrate Veterans Day?" McCullough wrote.
McCullough is a history instructor at Rowan-Cabarrus Community College and he is also a trustee at Price Memorial AME Zion Church.
Mr. McCullough and I butt heads occasionally. For the most part I usually agree with him and what's he's trying to do, but he doesn't think I go far enough in promoting what he is doing.
The City of Concord is caught in a no-win situation on these cemeteries, much in the same way it is with Barber-Scotia College. The cemeteries are privately owned and not the city's responsibility.
Concord can probably find a way to step in and take over, but it adds to the taxpayers' cost and there are always those who will criticize the city for overstepping its bounds.
Michael Eury told me about the black cemetery off Corban Avenue and had planned to take me there one day. We never got around to it before he and Rose moved to New Bern. I know I'm not the only one who misses them here in Concord.
I'll put the Corban cemetery on my long "check on this" list.
Coleman's home in Concord. McCullough also believes Concord made a mistake in allowing Warren C. Coleman's home place in downtown Concord to be torn down. He believes it was a valuable place in history and could have drawn many visitors to downtown Concord.
A picture of Coleman and his house are displayed inside the Carolina Mall near the entrance to Sears.
Progress on his Warren C. Coleman book. Earlier this month McCullough retraced Coleman's journey to Alabama to meet with Booker T. Washington. Among the goals was to find evidence about Coleman and Washington's relationship.
Coleman was an African-American businessman who founded the first African-American owned textile mill in the country. It was here in Concord on Main Street, off what is now called Warren C. Coleman Boulevard.
Washington was the most prominent black leader in the country from 1895 to 1915 following the death of Frederick Douglass, and Dr. Joseph C. Price. He founded Tuskegee Institute.
McCullough and others believe Coleman and Washington had a close relationship and shared common goals and beliefs including that blacks should work with whites to solve the many problems and inequities.
One thing McCullough found on the trip to Alabama was that Coleman offered Washington presidency of his mill. Washington turned him down.
McCullough's book is expected to be completed later this year. He plans to make presentations about his findings to community.
No flag controversy here. There's not a flap about the American flag here in Cabarrus County like our neighbors up in Statesville are having.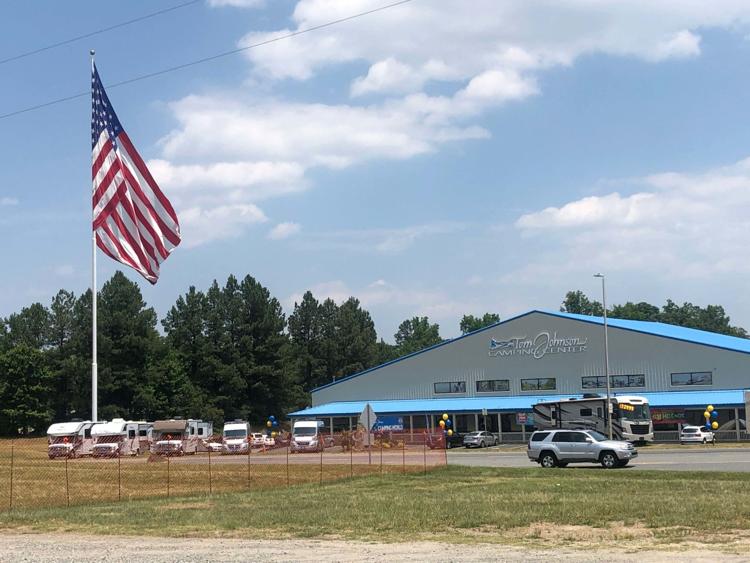 Out at the Tom Johnson Camping Center on O. Bruton Smith Boulevard the giant Stars'n'Stripes was whipping in the wind Thursday – without threat of fines from the city. I'm not sure how big it is, but it's big.
On the way back to the office, I passed big U.S. flags at Chick-Fil-A, Carpenters Mustang Reproductions and outside the Cabarrus Board of Elections and Veterans Office. Combined they don't make up half of Mr. Johnson's flag.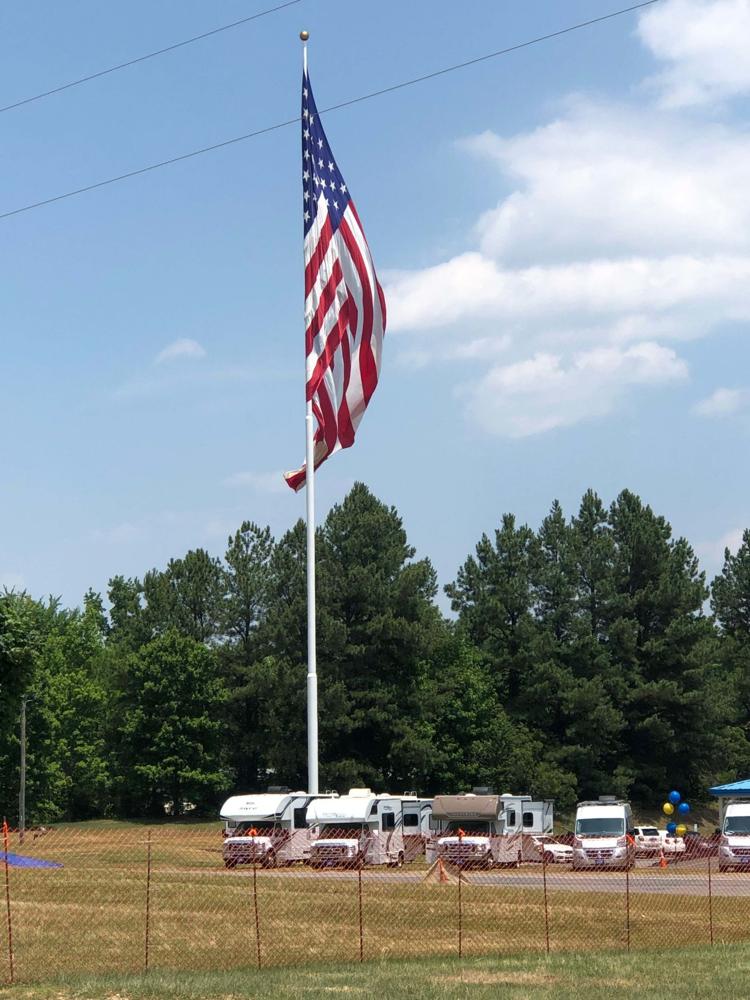 That's not the case in Statesville. Gander RV put up a 40-by-80-foot flag on its Camping World lot that the city says is in violation. Statesville says flags can't be bigger than 25-by-40-foot and has been tallying up $50 a day fines on the business since October, 2018.
It looks like the city is changing its ordinance to allow it, so the controversy may be over.
Here's what I want to know: where was the flag made? If it was made in China, I think they ought to double the fine.
I asked the editor, Rea White, at the Statesville Record and Landmark where the flag was made and she said they can't check because the flag is up on the pole 24/7.
A new business in the old Toys R Us building. It looks like HomeGoods is coming to the former toy store out at Concord Mills, behind where the new Krispy Kreme is under construction.
A banner on the construction fence says "HomeGoods" is coming soon and says if you can't wait to go on-line to the T.J.Maxx website.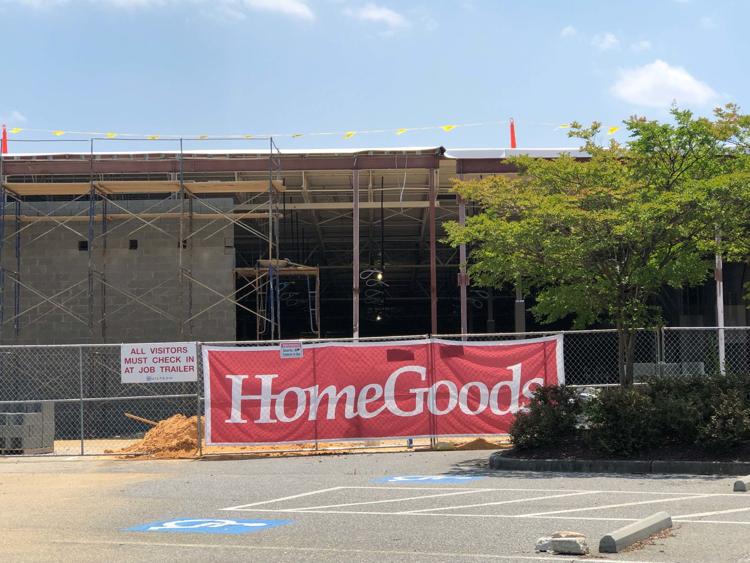 That's funny because there is a T.J.Maxx/HomeGoods in Concord Mills Mall across the street. It's also funny because T.J.Maxx and Marshalls didn't have a web presence until recently.
It raises another question: will they close the store in the mall? Remember A.C. Moore (across the parking lot) used to be inside the mall. We'll see. Maybe I'll put it on the "check on this" list too.