CONCORD – The Concord Downtown Development Corporation (CDDC) hosted its annual party in July at the recently renovated Red Hill Brewing Company. Each year, the CDDC hosts an annual party to highlight its accomplishments, while looking forward to the year ahead.
The Board of Directors of CDDC selects three individuals or organizations annually to honor their service and commitment to Downtown Concord.
The James E. "Jim" Ramseur Award is given for service not only to Downtown but also Cabarrus County. Robert "Lil' Robert" Burrage received this award for his sponsorship of community events.
Lisa Baker McCombs received the Volunteer of the Year Award for her unwavering commitment and exceptional volunteer support of CDDC.
The Main Street Champion Award, which receives statewide recognition at the North Carolina Main Street Conference, is given to an individual or organization that has gone above and beyond in its commitment to Downtown. The 2019 CDDC Main Street Champion Award was given to The Cabarrus Arts Council in honor of their 10th anniversary season of The Davis Theatre.
The Arts Council has brought countless individuals and groups to downtown over the years making art accessible to everyone while also making a significant economic impact to the district.
In 2019, the CDDC Board elected to have two new awards. One is a special Lifetime Achievement Award presented to Neta B. Helms in honor of her 70-plus years of business and service to Concord Downtown and the CDDC.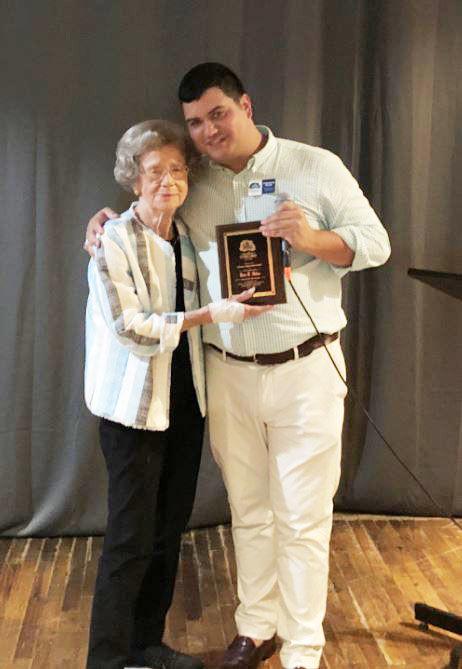 Helms was a founding member of the Board of Directors of Concord Downtown Redevelopment Corporation—the precursor to CDDC. Helms was also the owner of Neta's Children's and Ladies Shop, and owned properties along Union Street.
Additionally, an award was created for a business or property owner who has shown exceptional support to the downtown district. This new award was named in honor of Helms and will be given annually. The recipient of the inaugural Neta B. Helms Award was Chris Abney, owner of Red Hill Brewing Company.
Also recognized at the annual party were the 2018-2019 presenting sponsors: Fortistar, Hilbish Ford, and Subaru Concord. Sponsorship of CDDC supports downtown events and marketing, bringing Concord Downtown to a wide audience of people from across the region.
The Concord Downtown Development Corporation is committed to fostering continued growth and redevelopment in the Downtown Concord Municipal Service District through promotion, design and business redevelopment.