Lifestyle Medicine strategies can be just as important in the recovery of patients with chronic diseases as the actual medications they take. It is a branch of medicine and treatment of disorders caused by lifestyle factors like nutrition, physical inactivity and stress.
The Community Free Clinic— located at 528-A Lake Concord Road— recently received a 3-year Lifestyle Medicine grant from the North Carolina Department of Health and Human Services. The clinic is a medical care and pharmacy service for adults who do not have insurance and have chronic conditions.
Nancy Litton, executive director, said most of the clinic's patients have hypertension, diabetes, asthma or any other condition that would accelerate if they weren't getting treatment. There are income restrictions and an application process to become a patient, but once a person is accepted they receive free healthcare and are enrolled in a free pharmacy program so they can get their medications.
This grant, which provides approximately $150,000 to the clinic for the year, will allow it to partner with Cabarrus Health Alliance to make Lifestyle Wellness prescriptions, offer cooking classes and provide a food pharmacy to patients. It will also support Living Healthy with Chronic Disease workshops offered to patients and the general public for free.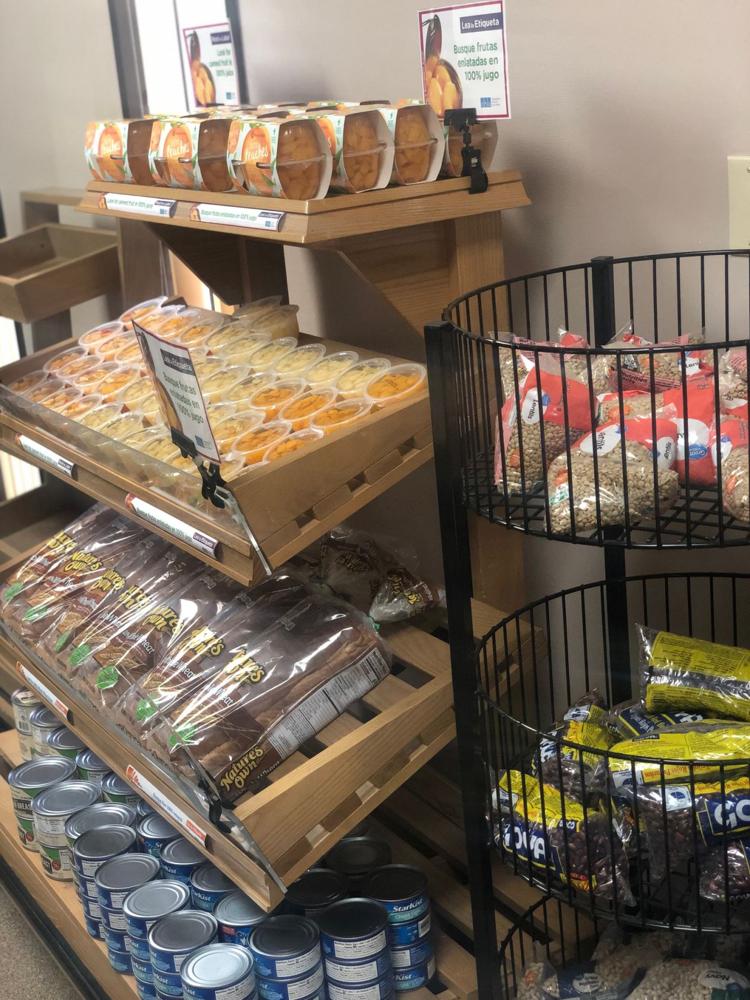 "We have made this first year to be the pilot, so we are targeting 50 individuals for participation," Litton said. "The clinic itself may have as many as 300 patients and over the course of the next years we want to increase and increase participation. We are looking at this becoming the model in which we practice healthcare for our patients."
Care tailored to patients
To identify patients interested in participating in the grant program, the clinic started with assessments a few months ago to determine who was willing to make the necessary lifestyle changes. In that assessment patients were asked to share areas they wanted to work on such as nutrition, stress, exercise or getting more sleep.
"It's possible that an individual might find that sleep deprivation is the issue they want to deal with or maybe they haven't quite made the commitment to quit smoking, so that might be the intervention that we will be offering to them so they can make those adjustments," Litton said. "Lifestyle Medicine is a good opportunity for patient and provider partnerships; for patients to have the opportunity to communicate what they can, what they are willing, what they can commit to in terms of lifestyle changes. Then those changes, we anticipate having an impact on their overall health and well-being."
After those assessments "prescriptions" will be written for healthy food from the food pharmacy, supported by Cooperative Christian Ministry, and patients are provided information on the cooking classes and Living Healthy with Chronic Disease workshops, which will be taught in English and Spanish.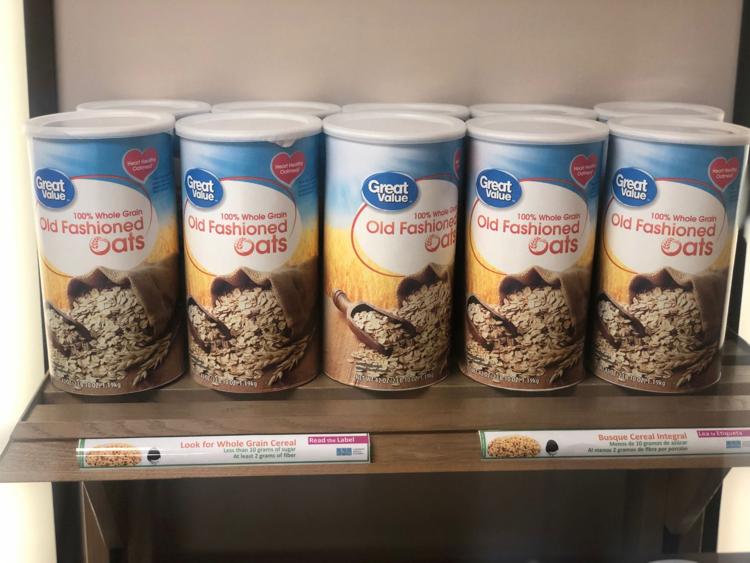 The cooking classes will be facilitated by Alicia McDaniel, program manager at Cabarrus Health Alliance, and Greg Stewart, the alliance's community outreach coordinator.
"One thing I like about Lifestyle Medicine is it identifies the fact that wellness is so many different parts. It's not just nutrition; nutrition and physical activity tends to get the most attention but they've made an intentional choice to also focus on healthy relationships and stress management and sleep," McDaniel said. "Greg is phenomenal. He will be doing not only the cooking class but also the education. So not only is it an opportunity for folks to eat well, but also to engage each other and have a social support connection there. They can share the things they've been able to do at home to be successful and even their challenge so they can problem-solve together. Then it will be tailored also with nutrition."
The providers targeted about 50 patients to pilot the program and hope to increase participation in the coming years. Litton said she hopes this program will become the model for how the clinic practices healthcare for its patients.
"We want our patients to understand how to purchase, how to store, how to cook, how to consume," Litton said. "Part of what we have to be mindful of is we have some patients that are transient with their living arrangements. They may not have a full kitchen provided for them, so that storage or that acquiring may be one of the pieces that's important for them to learn."
Litton said there is an old parable about a community where children were floating down the river.
"Folks would jump in the water, grab the child up and a few weeks later someone would jump in the water and grab another child and finally someone says, 'Maybe we should go up the river and find out why they are falling in.' And that's become the phrase Upstream Thinking," Litton said. "We are looking at this in terms of Upstream Thinking in terms of giving out patients more information, more empowerment to be able to have control of their behaviors."
She also added that many healthcare facilities are embracing the fact that a big percentage of patient wellness is based on things outside of their walls. About 20 percent comes from clinic care, 40 percent is influenced by socio-economic factors, 30 perfect is impacted by behavioral health and Litton said 10 percent is based on the physical environment; things like sidewalks and air quality.
"So recognizing that 80 percent of what might allow a person to get better could come from outside the patient room; that's the thinking behind these kinds of strategies," Litton said. "So that's where this comes from because Lifestyle Medicine strategies can have an impact on a multiple number of healthcare conditions."
For more information and a schedule of the Living Healthy with Chronic Disease workshops email Alicia McDaniel at Alicia.mcdaniel@cabarrushealth.org or call 704-920-1290.