The expansion project is ongoing at the Boys and Girls Club in Cabarrus County and the club members recently got to be a part of it.
On Friday, Sept. 27 the club held a Topping Out Ceremony to signify the last piece of steel to be set on the addition.
Club members and staff signed their names on the beam before Liles Construction raised it and put it in place.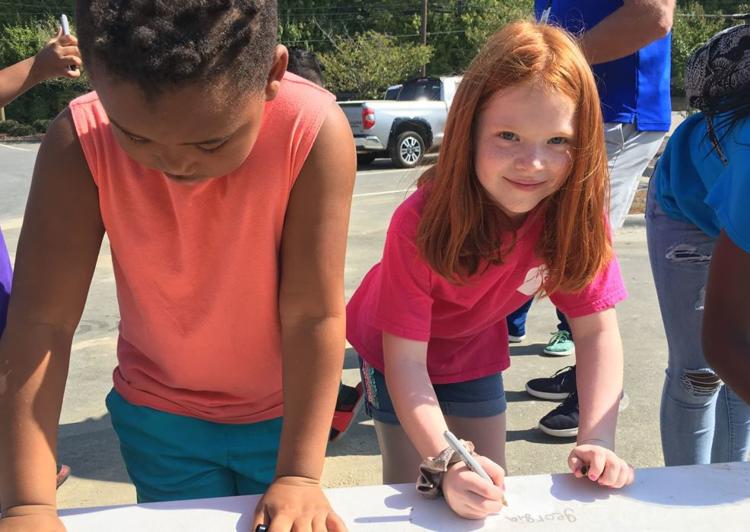 "We are so excited about the progress on the building and as we were completing the steel being raised, it was a lot of fun thinking about having the kids included in this and to let them sign their names on the beam," Executive Director Valerie Melton said. "So they would know they would always be a part of the building and take pride in it through the years."
The expansion project was initiated because the current facility had reached capacity and the board agreed that it was not an option to turn children away. The planned addition will increase the building from 48,000 square feet to 78,000 square feet, and will allow the club to serve nearly double the youth, increasing daily attendance from 450 kids per day to 750 kids per day.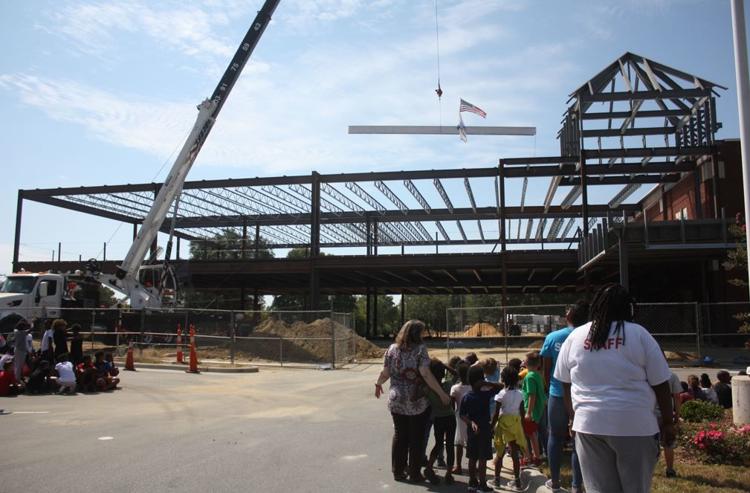 The project is being completed through the work of Yates Chreitzberg and Hughes Architects, Liles Construction Company and F&M Bank.
"They were very excited," Melton said about the club members. "The construction of the entire expansion has been exciting for them and they've been able to take part in it and watch the construction and even have a construction day when they got to talk to everybody about what is going on with the project."