CHARLOTTE – Aviation Institute of Maintenance (AIM) extended its campus locations to include Charlotte as part of its continued effort to address growing workforce demand for skilled technicians.
The Charlotte Regional Business Alliance reported over 15,000 manufacturing jobs have been added in the Charlotte Region since 2013. AIM is enrolling in a manufacturing, fabrication, and repair program to meet the growing demand for skilled technicians.
The training provides students with the skills needed to enter the manufacturing and fabrication industry. After completion of the program, graduates can accept entry-level positions as millwrights, industrial maintenance mechanics or machinery workers.
Standard job duties include machine assemblage and repair; testing, adjustment and calibration of equipment and the cleaning, lubrication and movement of machinery.
The 51,000 square foot facility houses a Learning Resource Center, computer lab and 17 classrooms with audio visual technology installation and is located at 7421 E. Independence Blvd. Charlotte NC 28227.,
"As the Queen City continues its exponential growth, AIM is proud to develop the workforce for current and future needs of the manufacturing industry," Campus Executive Director, Alex Diaz said.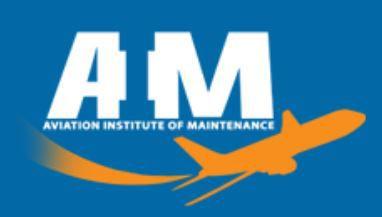 For more information regarding AIM Charlotte's Manufacturing, Fabrication, and Repair program, please visit www.aviationMaintenance.edu or call (980) 785-0700.